W.O.L.F. (Wolves Offered Life & Friendship) is a 501(c)3 non-profit sanctuary located in the foothills of Northern Colorado. Founded in 1995, W.O.L.F. networks with rescues and sanctuaries across the country to help save captive born wolves and wolf dogs that are unable to be cared for appropriately by their original owners. At our facility the Sanctuary provides life-long, quality care for up to 30 wolves and wolf dogs at any given time in large, natural habitat enclosures.
W.O.L.F. is also dedicated to educating the public about the issues with keeping wolves (and other wild animals) in captivity as pets and promoting a better understanding of the value of wild wolves in the environment.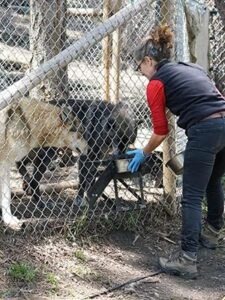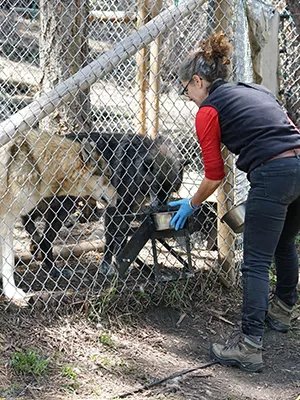 W.O.L.F. relies heavily on volunteer help for running day-to-day life at the Sanctuary and therefore we need volunteers 365 days a year. There are wide variety of volunteer tasks necessary for the smooth operation of the organization. These tasks vary from administrative assignments and maintenance projects to caring for the animals at the Sanctuary and in rescue situations. please click here for more information  –  You can also check our Workgroup and Internship opportunities.
Help us make a difference
Check out our different ways to donate, become a member, volunteer, or give a gift of goods or services.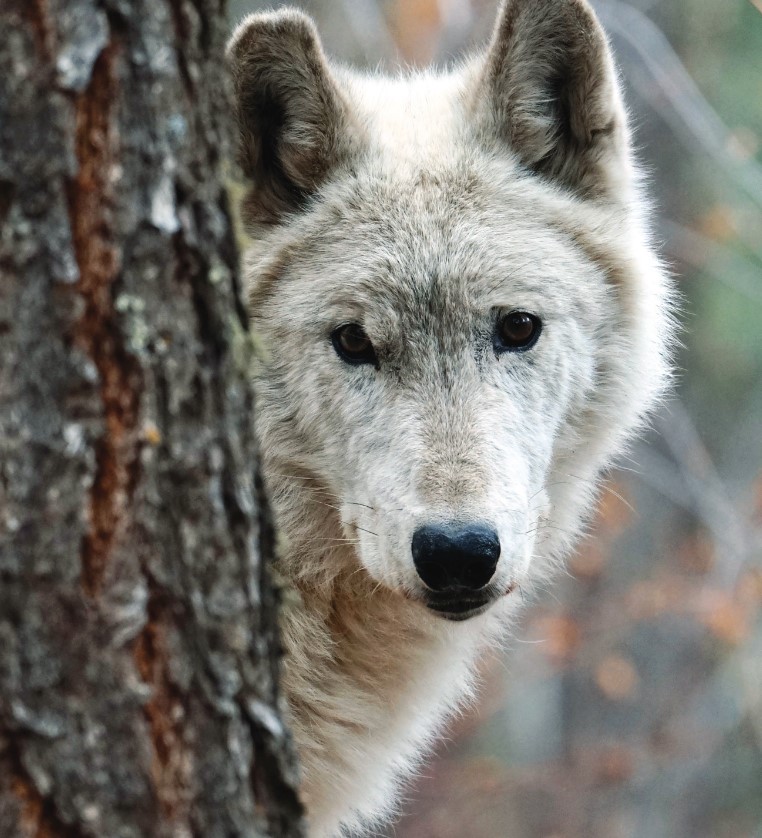 Why does the W.O.L.F. Sanctuary exist?
There is an unregulated industry of breeding captive wolves and wolf dogs for sale as pets; it is estimated that 150,000-250,000 of these animals are born in the U.S. each year. Because wolves and wolf dogs do not behave like regular dogs, once the animals reach maturity the vast majority of these owners can no longer care for them, relegating these animals to neglect, abuse, abandonment, surrender to shelters and/or being euthanized. It is estimated that up to 95% of these animals are sentenced to death each year. In addition, society's often fearful view of wild wolves is not in line with the reality of these animals' behaviors and necessary roles in the ecosystem, thereby leading to inappropriate policies that are often detrimental to these majestic animals.
Because of these issues, W.O.L.F. was founded in 1995 to rescue captive-born wolves and wolf dogs that are unable to be cared for by their original owners. W.O.L.F.'s mission is to improve the quality of life for wolves and wolf dogs through Rescue, Sanctuary and Education. The Sanctuary is staffed 24 hours a day, 365 days a year.
Rescue – W.O.L.F. works with sanctuaries and rescue organizations around the country to try to place captive-born wolves and wolf dogs in safe and appropriate settings.
Sanctuary – We provide a life-long home at W.O.L.F. in a natural habitat that takes into account each individual wolf dog's physical, medical, and emotional needs. Our current sanctuary location is home to 30 captive-born wolf dogs.
Education – W.O.L.F. provides the public with information about the plight of wolves and wolf dogs (both captive-born and wild) to foster a greater understanding of these animals and their value.
Do you release the wolves you rescue back into the wild?
No. Because all the animals we take in have been born in captivity, it would be inappropriate to release any of them into the wild. They do not have the knowledge needed to survive and be healthy in the wild, and it would be ecologically unethical to release wolf dogs into wild wolf populations.
There is a wolf or wolf dog that needs rescuing, what do I do?
W.O.L.F. networks with rescue organizations cross the country that specializes in wolves and wolf dogs. If you have or know of an animal that needs rescue, please complete the Rescue WOLF Questionnaire form for quick response  We will send out a rescue alert to the rescue network and try to assist with finding appropriate placement for the animal. Information we are looking for includes: age, sex, medical history, temperament, behavioral issues, and reasons for surrender.
How can I help W.O.L.F.?
Individuals can help W.O.L.F. by becoming a volunteer, becoming members (and receiving our quarterly magazine) and by donating to help our animals through our on our website. See more ways to help on our Get Involved page for more information.
Does the Sanctuary accept volunteers?
Yes, the Sanctuary is primarily an all-volunteer organization. All potential volunteers must be at least 18, become a member of W.O.L.F., submit a Volunteer Application, and attend a Volunteer Orientation. Please visit our Volunteer page for information on how to volunteer.
What do volunteers help with at the Sanctuary?
Our primary needs are in the areas of animal care, outreach, fundraising events, administration and maintenance. Volunteers do not have to have previous animal experience to work at W.O.L.F. We teach our volunteers everything they will need to know to help the Sanctuary. See our Volunteer page for more information
I only want to volunteer at W.O.L.F. for a day. Can I do that?
Yes, if you are part of a volunteer work group. Organizations and corporate work groups are critical to helping W.O.L.F. accomplish many of our larger maintenance and facility projects. If you would like to set up a day for your organization or corporation please see our Work Group page for additional information
Does the Sanctuary offer internships?
Yes, internships are available year-round. We ask for a ten-week commitment with either full or part time opportunities. Internships are unpaid and people interested in becoming an intern are responsible for finding their own housing. Some assistance with transportation to and from the Sanctuary is available. If you are interested in becoming an intern please visit the Internship page for more information.
The world humans saw was like a fresco – dimensionless as a picture painted on a wall. To be believed in by the wolf, a thing had to have not only image, but smell, texture and taste.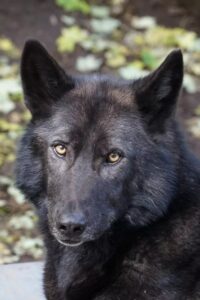 Akela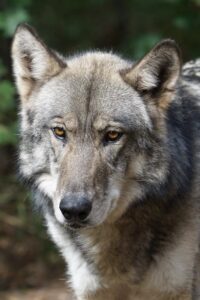 Amaris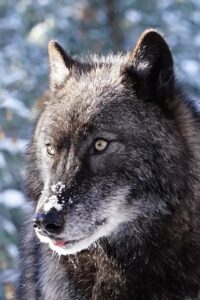 Ashima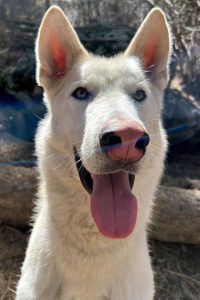 Casey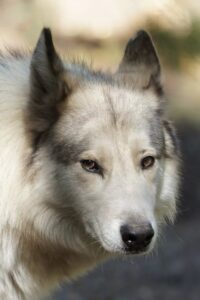 Castiel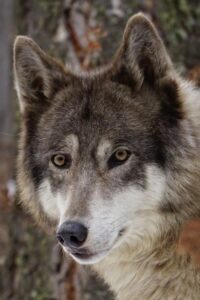 Cree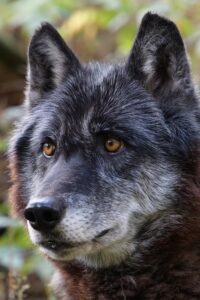 Ember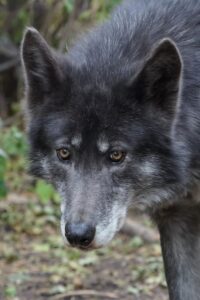 Indigo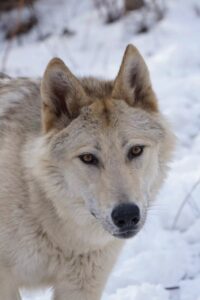 Iver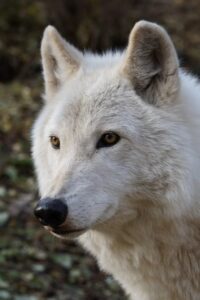 Jacob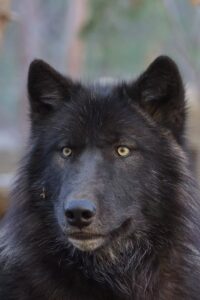 Kieran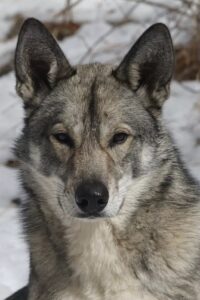 Kira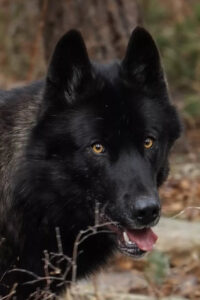 Kovu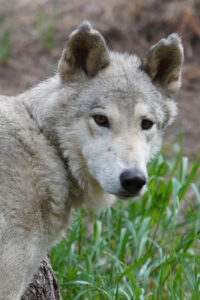 Kyah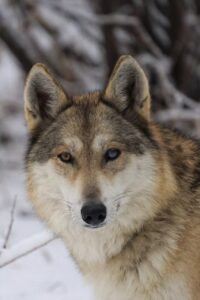 Mayari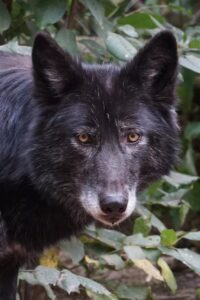 Nala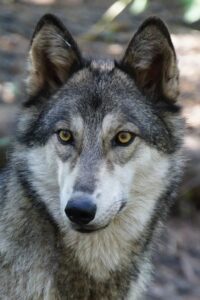 Nysa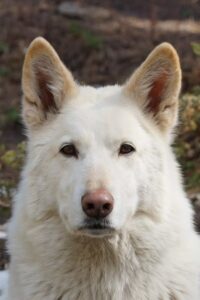 Pax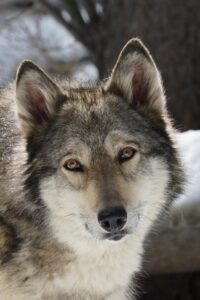 Reese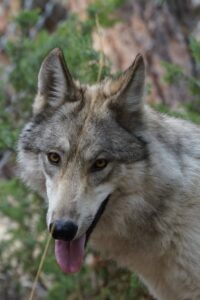 Sapphire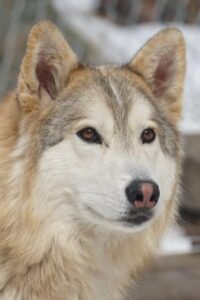 Takoda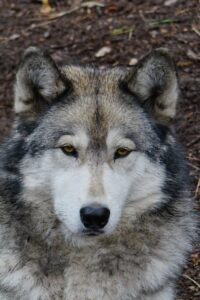 Tenali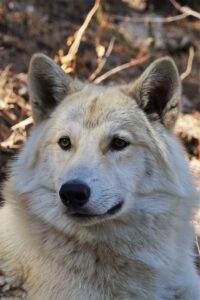 Topaz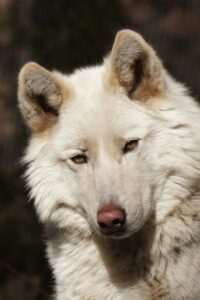 Trigger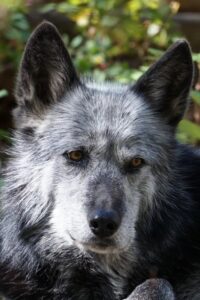 Tundra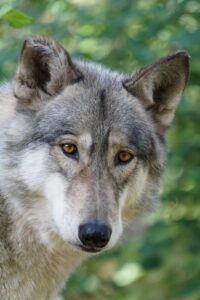 Wayaho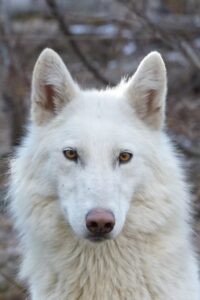 Yuki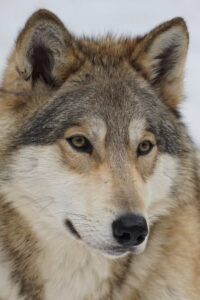 Zakai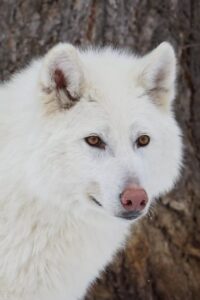 Zoey
KEEP UP WITH THE LATEST SANCTUARY EVENTS & NEWS.
*W.O.L.F. does not share or distribute your information with any outside parties.*