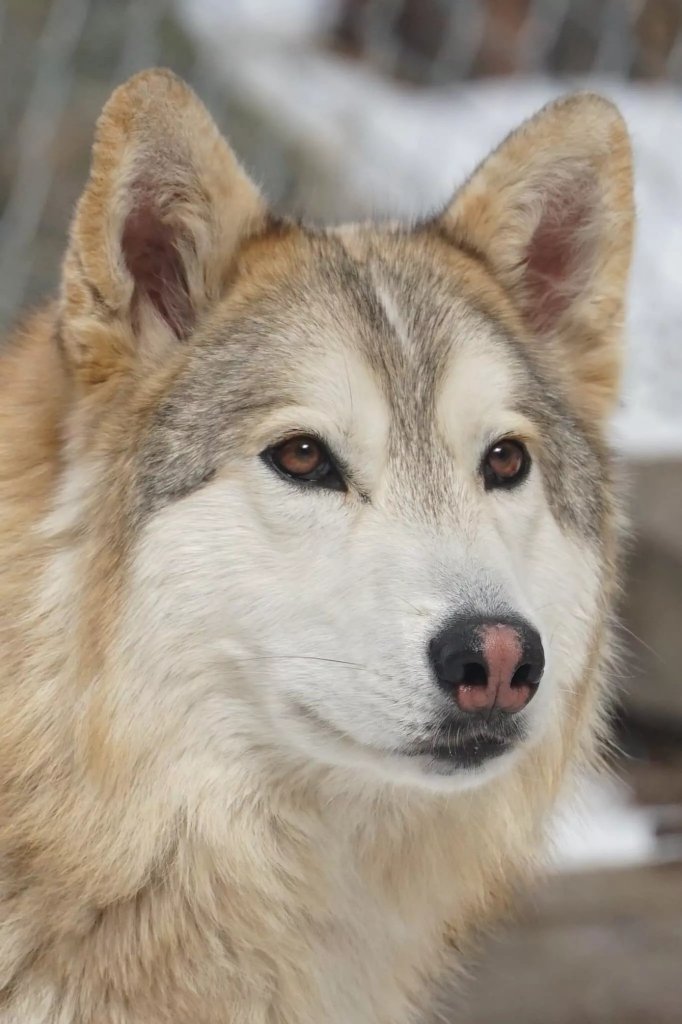 Male
Born: March 13, 2017
Rescued From: Washington
Given Sanctuary: September 13, 2018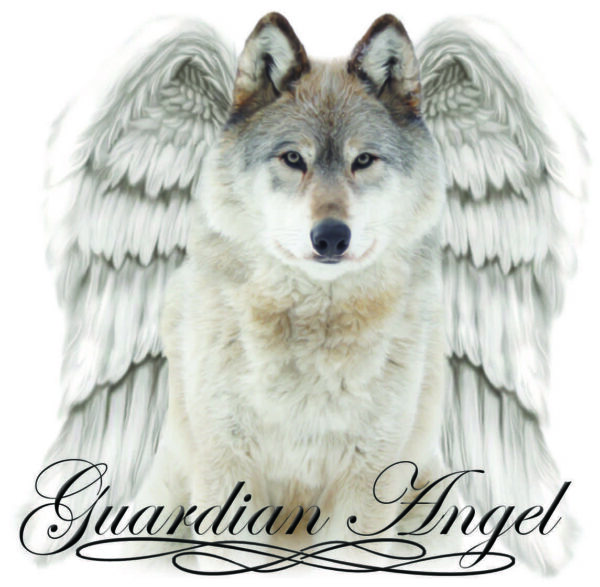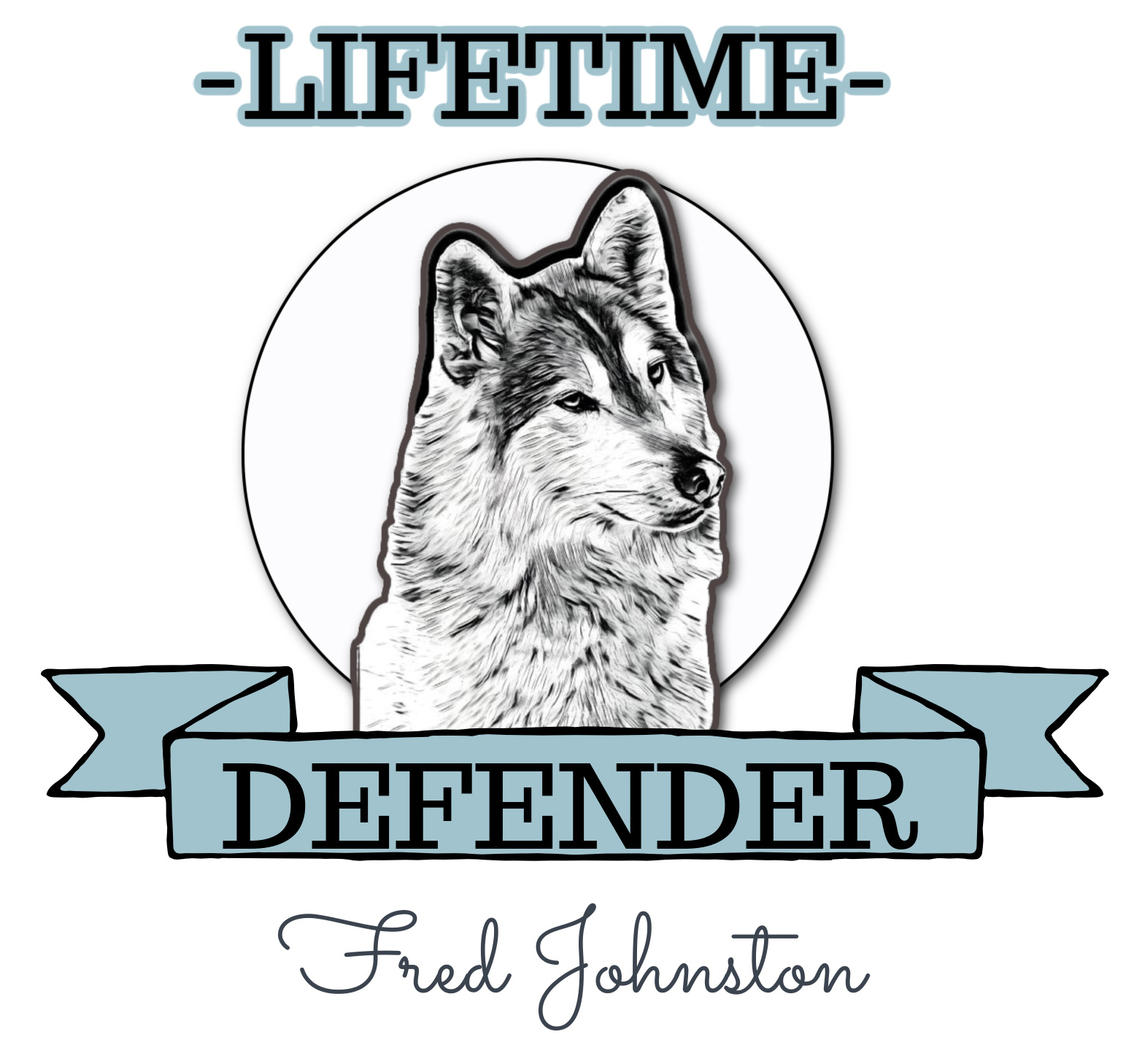 With the loss of Tonka, W.O.L.F. needed to find a companion for JJ, who lived with Tonka for the last year of his life. Rescue staff scoured the country to look for a suitable companion for JJ and to find an animal who was in desperate need of rescue. The search came to a successful conclusion when W.O.L.F. received a call from a rescue colleague at Wolf Haven International in Tenino, Washington. The call was a plea for help for a young male wolf dog named Dakota.
Dakota had been seized as part of a criminal case and was placed in a shelter in Olympia, Washington in January 2018. By August, the young wolf dog was still sitting in the same small kennel with limited human contact and no outside time or animal companionship. He desperately needed to find a placement that would suit a young wolf dog who required exercise, a proper raw diet, and the companionship of another animal. When W.O.L.F.'s staff heard about Dakota, they were very concerned about his physical and mental health because of his long confinement. W.O.L.F. made the decision to rescue Dakota, who could be an ideal companion for JJ, who was shy and lonely.
The rescue team was assembled and included the Director of Animal Care, the Director of W.O.L.F. Facilities, and a W.O.L.F. Board member who had a great deal of animal experience. In mid-September, the team took a late flight to Seattle, rented a transport van, and made the drive to Olympia, Washington. After a brief night's rest, the team went to the shelter in Olympia and met with Dakota. He was a friendly boy who really wanted to make friends and begin his new life. His human friends at the Shelter gathered to say goodbye and wished him Godspeed on his long journey.
The transport team easily loaded Dakota into a crate and then into the transport van. They were off on a nineteen-hour drive from Olympia, Washington to Wellington, Colorado, where Dakota would have a full veterinary examination and his neuter surgery. He was a great traveler. He slept, ate snacks, and was curious about his surroundings.
Oftentimes, part of getting a new home at W.O.L.F. may also include getting a new name to celebrate a new life. After receiving numerous suggestions from W.O.L.F.'s social media followers, the young wolf dog was renamed Takoda. It means "friend to everyone," which is so fitting for this boy. He is very social and friendly, and he enjoys meeting new people and getting lots of attention.
After Takoda had a full veterinarian examination and neuter surgery, he was ready for the final leg of his journey. He made the short drive to the Sanctuary and was placed in his new home with his new companion JJ. The two had a slow introduction. Takoda spent his first night in his new habitat separated from JJ by an internal fence. Once the two were formally introduced, they quickly began to bond despite the fact that Takoda was eighteen months old and JJ was fourteen years old.
Takoda loved to be adored by JJ and by his new human family. Takoda and JJ were together most of the time. The relationship gave JJ a great renaissance of the spirit. Unfortunately, JJ passed away of cancer less than six months after Takoda arrived at the Sanctuary. While giving Takoda the time he needed to grieve, W.O.L.F. had been searching for an appropriate companion and learned about a small wolf dog in Pennsylvania in need of rescue named Kira, and we decided to rescue her as a companion for Takoda.
Much to our shock, the first few introductions through the fence with Kira and Takoda did not go well. Takoda was aggressive or predatory while Kira was timid and fearful. After the third fence line introduction, we were starting to get discouraged and began looking for other pairing options at the Sanctuary for the two. We did not like this option, as we prefer not to have groups larger than three and dislike disrupting groups that get along well, but things were looking bleak. We decided to try one more time using a completely different method.
Kira was moved into a new enclosure, and Takoda was brought in on a leash. There was no fence in between them, and both Kira and Takoda were more interested in sniffing the enclosure than interacting with each other. When they did interact, it was still standoffish and slightly aggressive but nothing like we had seen through the fence. Then all of a sudden, a switch seemed to flip for Kira, and she started dropping into a play bow and racing around the enclosure. This caused a 180-degree turn in Takoda's behavior as well, and he immediately wanted to join in the game. The change was so dramatic that the keepers felt it was okay to let Takoda off the leash, and the two raced around the enclosure, playing nonstop for the next thirty minutes before collapsing next to each other to take a nap.
Since that day, the two have been inseparable balls of energy. They are constantly wrestling and playing chase around their habitat or running the fence line with their neighbors. We are so happy that the two of them became best friends.