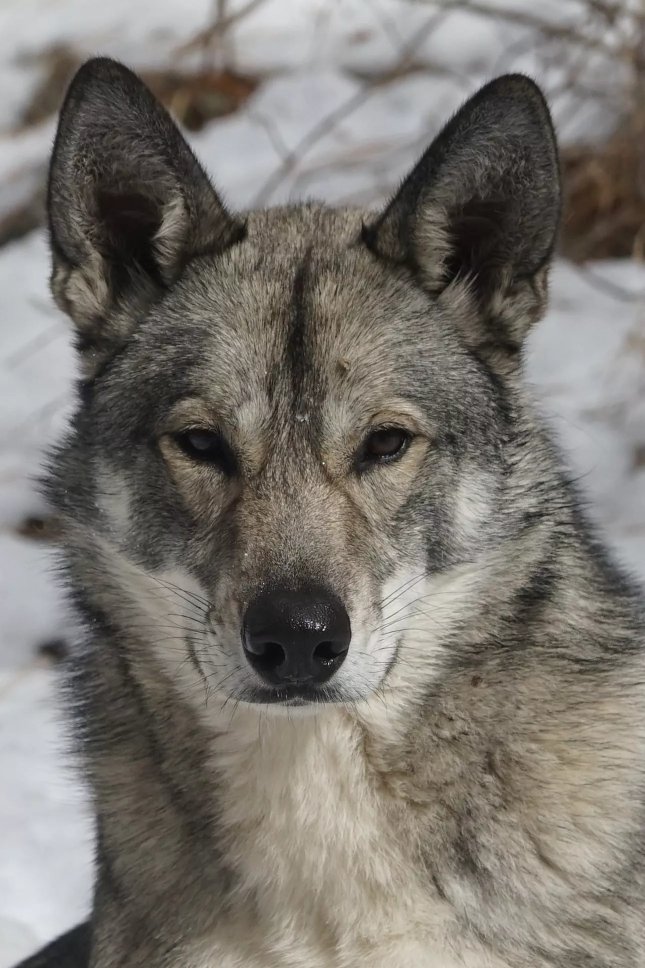 Female
Born: September 23, 2017
Rescued From: Pennsylvania
Given Sanctuary: February 23, 2019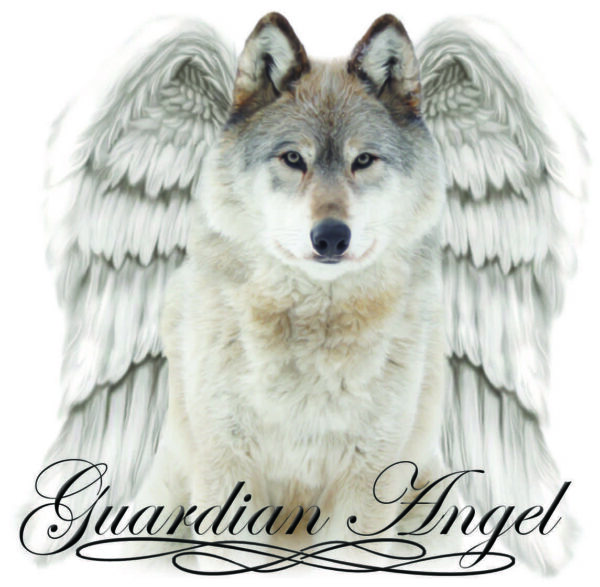 Kira, W.O.L.F.'s littlest resident, came to the Sanctuary after many months in foster care and a journey of over 1500 miles. Early in December 2018, Kira was surrendered as a stray to a shelter in Philadelphia. She was originally labeled as a Czechoslovakian wolf dog by the shelter. After identifying her owner using her microchip information, the shelter discovered that not only was the individual who surrendered Kira as a stray the actual owner, but also that the woman claimed to own wolf dogs. It was also discovered that Kira was said to have wolf content. As private ownership of wolf dogs in Pennsylvania is illegal without a license, and the owner was unlicensed, the Pennsylvania Game Commission quickly became involved in the matter.
While the information about Kira's background was coming to light, Pawsitively Purrfect Rescue, a Pennsylvania rescue organization, was able to pull Kira from the shelter and place her in foster care. Because controversy on social media was starting to swirl around Kira's wolf content, her foster Mom hurried to the Philadelphia shelter to bring her home. As she walked Kira to her car, Kira panicked and was terrified out on the street. She started rearing and choking herself with the leash, as well as "alligator" rolling. Her foster Mom quickly got Kira to her truck where she promptly jumped in, desperate for some peace and quiet.
Once it was determined that Kira could indeed have wolf content, the Pennsylvania Game Commission ordered a DNA test to find out for sure. On December 19, Kira's foster Mom, who was also a vet tech, provided Kira's blood sample to a wildlife DNA testing laboratory in Pennsylvania. As the results from a DNA test can take weeks to complete, Kira was able to continue living in foster care. Her foster Mom bonded very strongly with the little girl and hoped that the test would show that Kira was a dog so she could be adopted. Unfortunately, the DNA results from the laboratory indicated that Kira was nearly 30% wolf. Her fate was now sealed. If she could not find placement out-of-state or at a licensed facility in Pennsylvania, the Pennsylvania Game Commission would confiscate and euthanize her. Kira was now in serious jeopardy.
Pawsitively Purrfect Rescue tried local licensed facilities, but they were all full and could not take her. Eventually, they contacted W.O.L.F. to see if we could assist in finding Kira a new placement. Because she was more than 1500 hundred miles from Colorado, W.O.L.F. tried to find placement for Kira on the East Coast or in the Midwest, where she would not endure transportation that would take several days. No other sanctuary was able to take Kira since most wolf dog sanctuaries and rescues are at capacity all of the time. The situation for Kira was now becoming desperate.
W.O.L.F. had recently lost longtime Sanctuary resident JJ to cancer. She was a small wolf dog who was bonded with Takoda, a two-year-old male who enjoyed JJ's company immensely. While giving Takoda the time he needed to grieve for JJ, W.O.L.F. had been searching for an appropriate companion. When no other placement could be found for Kira, W.O.L.F. decided to rescue her as a companion for Takoda. W.O.L.F. worked closely with Pawsitively Purrfect and Kira's foster Mom to arrange the transport of the little wolf dog to Colorado.
On a winter afternoon in February, W.O.L.F.'s transport team met Kira's foster Mom in the middle of Ohio. Kira's foster Mom said a tearful and sweet goodbye to her beloved Kira as she was transferred from one vehicle to another. Kira's Mom turned back towards Pennsylvania, and W.O.L.F.'s team headed for home. Because of impending snow and sleet storms across the Midwest, the team made numerous changes to the route in order to avoid the storms. At long last, after a twenty-four-hour drive, the transport team arrived with Kira at the Sanctuary.
Kira was quite shy as she made her way around her new habitat. She wanted nothing to do with her caretakers and avoided them whenever possible. She did have an excellent appetite and began to eat almost immediately after her long journey to safety. She would pace her enclosure constantly and howl mournfully throughout the day. We decided that it would be best to introduce her to Takoda as soon as possible.
Much to our shock, the first few introductions through the fence with Kira and Takoda did not go well. Takoda was aggressive or predatory while Kira was timid and fearful. After the third fence line introduction, we were starting to get discouraged and began looking for other pairing options at the Sanctuary for the two. We did not like this option, as we prefer not to have groups larger than three and dislike disrupting groups that get along well, but things were looking bleak. We decided to try one more time using a completely different method.
Kira was moved into a new enclosure, and Takoda was brought in on a leash. There was no fence in between them, and both Kira and Takoda were more interested in sniffing the enclosure than interacting with each other. When they did interact, it was still standoffish and slightly aggressive but nothing like we had seen through the fence. Then all of a sudden, a switch seemed to flip for Kira, and she started dropping into a play bow and racing around the enclosure. This caused a 180-degree turn in Takoda's behavior as well, and he immediately wanted to join in the game. The change was so dramatic that the keepers felt it okay to let Takoda off the leash, and the two raced around the enclosure, playing nonstop for the next thirty minutes before collapsing next to each other to take a nap.
Since that day, the two have been near inseparable balls of energy. They are constantly wrestling and playing chase around their habitat. Kira's confidence around her caretakers has bloomed, and she is now one of the biggest cuddlers at the Sanctuary. We are so happy that the two of them are now best friends.