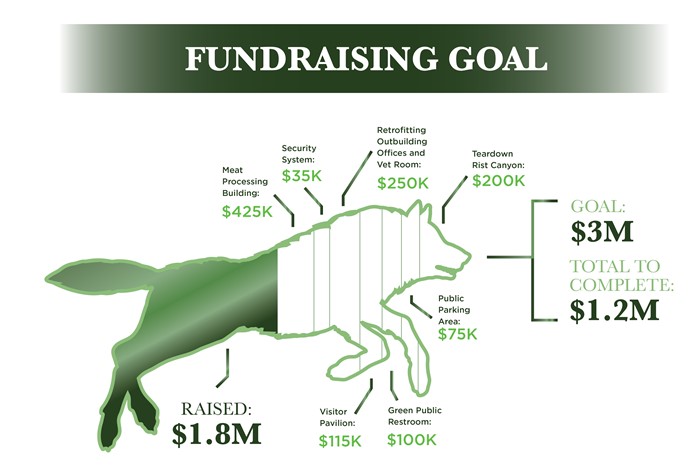 W.O.L.F. (Wolves Offered Life and Friendship) is a 501(c)3 non-profit located in the foothills of Northern Colorado, just northwest of Fort Collins. Since 1995 we have been rescuing captive born wolves and wolf dogs that are unable to be cared for by their original owners and providing them with permanent, life-long sanctuary at our mountain facility. W.O.L.F. strives to take into account each individual's physical and emotional needs for our residents. Currently W.O.L.F. can care for 30 wolves and wolf dogs at any one time.
We are in the process of developing a new location where we can maximize our efforts.
See our Help us move for additional information of upcoming new home.