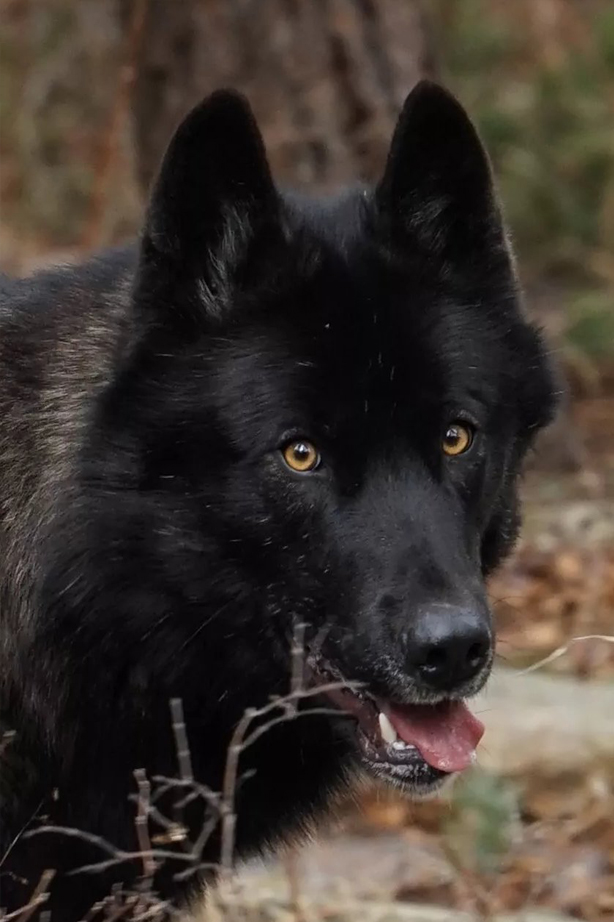 Male
Born: December 10, 2018
Rescued From: Colorado
Given Sanctuary: February 27, 2020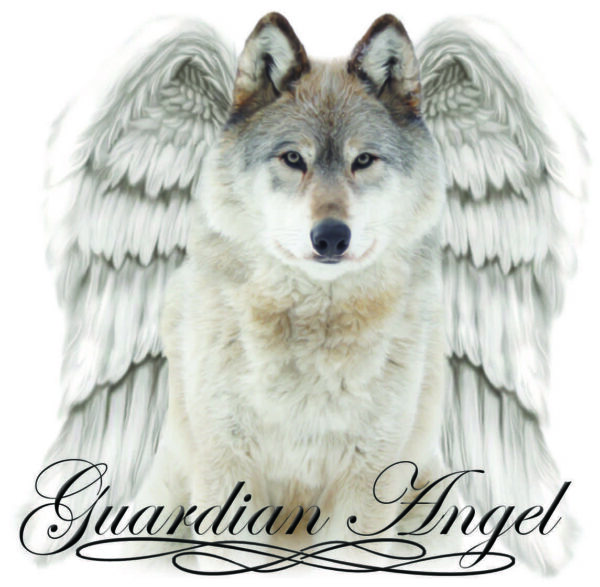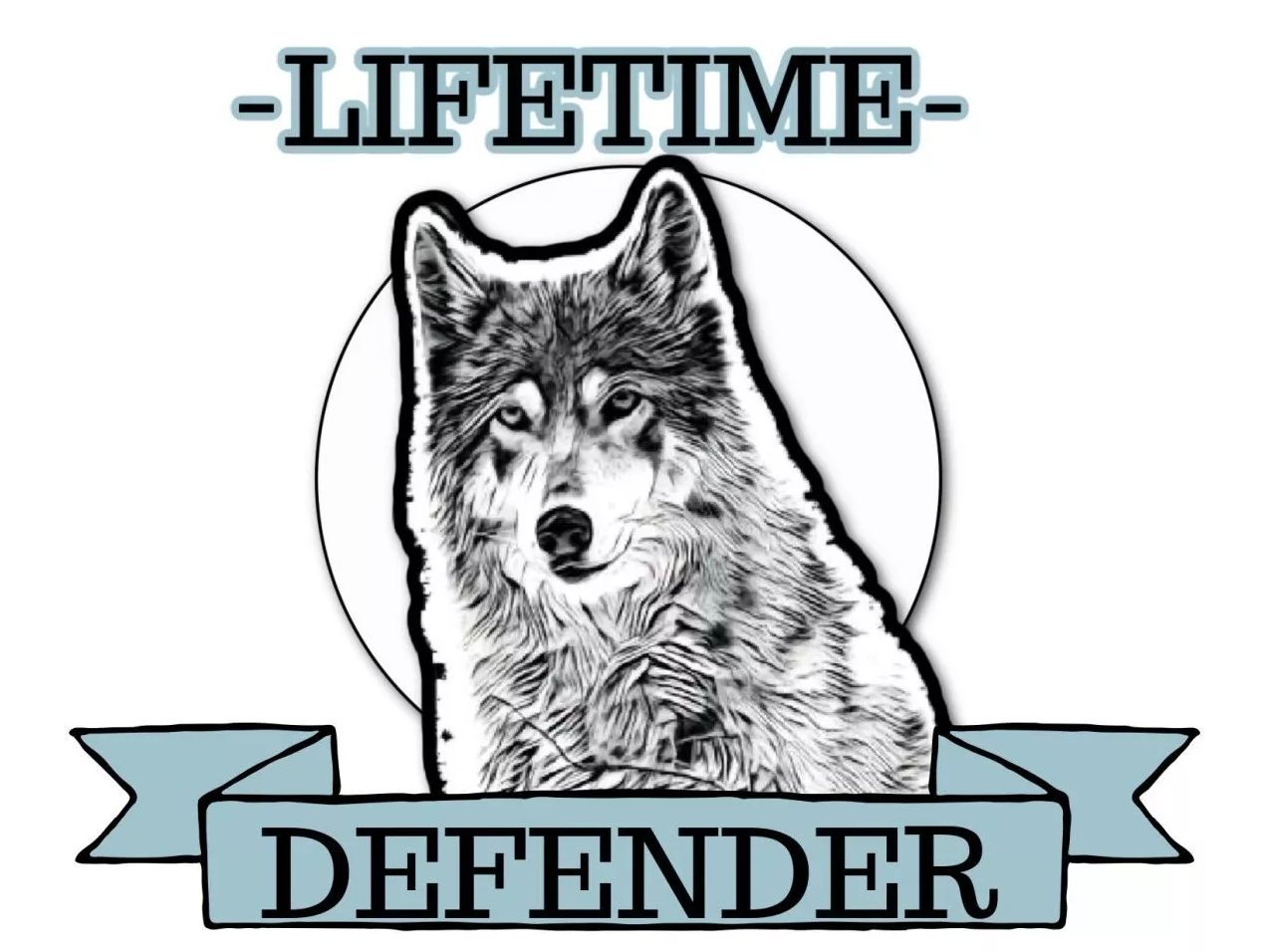 In mid-February of 2020, a wolf dog owner in Rifle, Colorado called W.O.L.F.'s Rescue Coordinator. The woman had a young wolf dog, and she needed help. The owner described Kovu as a yearling wolf dog whom her daughter purchased from a midwestern breeder.
Kovu was twelve weeks old when he came home to Colorado, and he had not been properly socialized by the breeder. He was always very shy with humans, and as he matured, he did not want to be touched or handled. His family was unable to get him into a car to take him to a veterinarian for neutering and additional shots. The mother was the only one in the family who could work with Kovu at all. He constantly paced in his enclosure and was extremely anxious whenever any humans approached. Kovu only took solace from the other family dogs. He enjoyed being with them and felt at ease when he could play. As time went on, he became increasingly more frightened, and he could not tolerate any human attention or contact. The owner's vet recommended medicating Kovu with an anti-anxiety medication, but it had no effect on him.
The owner was desperate and called W.O.L.F. to see if staff could provide any advice or would be willing to rescue Kovu. She loved Kovu and did not want to rehome him, but she knew that if he never grew comfortable around people, she could not give him the life he deserved. She was afraid that as he matured, he would try to escape his enclosure and would never return. Her worst fears were that he would be hit by a car or shot. After several phone conversations with the W.O.L.F.'s rescue team, the owner realized that her only option was to try to find sanctuary placement for Kovu.
W.O.L.F. was looking for an appropriate companion for an older female named Cree, who lost her longtime companion Denali on February 5, 2020. Cree was lonely and increasingly more anxious and reclusive. W.O.L.F. staff felt she needed a new companion to help her with her anxiety and loneliness. They felt that Cree needed a companion who would not challenge her and would be submissive to the older female. Cree did not enjoy much human interaction, and a shy wolf dog would be a good fit for her.
After several discussions and a review of potential companions for Cree, W.O.L.F.'s Executive Director and Director of Animal Care made the decision to rescue Kovu and provide him with lifetime sanctuary. Though significantly younger than Cree, Kovu was shy, and he never challenged the dogs in his family. He was submissive and very respectful of the more dominant dog.
Because Cree continued to display anxiety, the transport team moved quickly and made the trip to Rifle to rescue Kovu. Since Kovu could not tolerate human contact, the transport team consulted with W.O.L.F.'s veterinarian to determine an appropriate dose of medication that would help Kovu relax during the catch-up and crating for his trip to the Sanctuary. The transport team arrived in Rifle the evening before the transport. They had an opportunity to meet Kovu and his owner and deliver the medication to her to administer with his breakfast the next morning. The team observed Kovu and developed a plan for his catch-up with the least amount of stress for him.
Early in the morning on February 27th, the transport team arrived at Kovu's home. His owner gave him the prescribed medication an hour prior to the team's arrival so that Kovu would more be relaxed and easier to handle. The transport team was experienced with catch-up for shy and frightened animals, and they quickly maneuvered Kovu safely into the transport crate with very little stress for him. Once Kovu was loaded into the transport vehicle, the team headed down the highway for the four-hour trip to Colorado State Veterinary Teaching Hospital, where Kovu would have a complete physical exam before he was transported to the Sanctuary.
Wonderfully, Kovu received a clean bill of health and was able to go straight into the habitat with Cree. Kovu was released into the lower area of the habitat to allow for the two to be able to meet each other safely through a fence. While there were a few brief passes along the fence by Cree, both of them were too nervous with their human audience to do much interaction. Staff backed off to allow them some space. Once it was determined that a conflict between the two was unlikely, the gate separating them was opened and Kovu was allowed to explore his new home for the first time.
While there were a few abbreviated greetings between Cree and Kovu, Kovu was way more intent on exploring the mountainside. He had never been able to run in an area that large before and the trees and bushes were almost foreign to him. In fact, his attempts to navigate the mountainside made him look like a puppy tripping over his too-large feet as he tried to be everywhere at once. He even started digging a hole, something he was unable to do at his previous home because of the concrete floor of his kennel. Watching Kovu explore was like observing a kid at Christmas discovering that Santa left an entire room full of presents.
While Kovu readily adjusted to his new surroundings, he was still extremely nervous around his caretakers. Cree became his security blanket. Wherever she was, Kovu was not far behind. Kovu would not even come down to eat when his caretakers put out food unless Cree came down and investigated the bowls first. To make sure Kovu was eating, caretakers would have to hide so he couldn't see them observing him.
Over time, however, Kovu has become more relaxed and confident. He is getting along well with Cree, but he is starting to be a little more independent. He no longer needs Cree to investigate the food first and has also stopped waiting for Cree to drop food on the ground or stealing food directly from her mouth, as he is now comfortable eating out of the bowls. He has even started to show a little more confidence around his caretakers, on occasion coming close enough to allow them to toss him a treat.
It is a joy to watch Kovu's progress as he becomes more confident. While he still needs more time to become fully comfortable in his home at the Sanctuary, we are happy to know that he will have many more years with us to continue to blossom and flourish in his forever home at W.O.L.F.