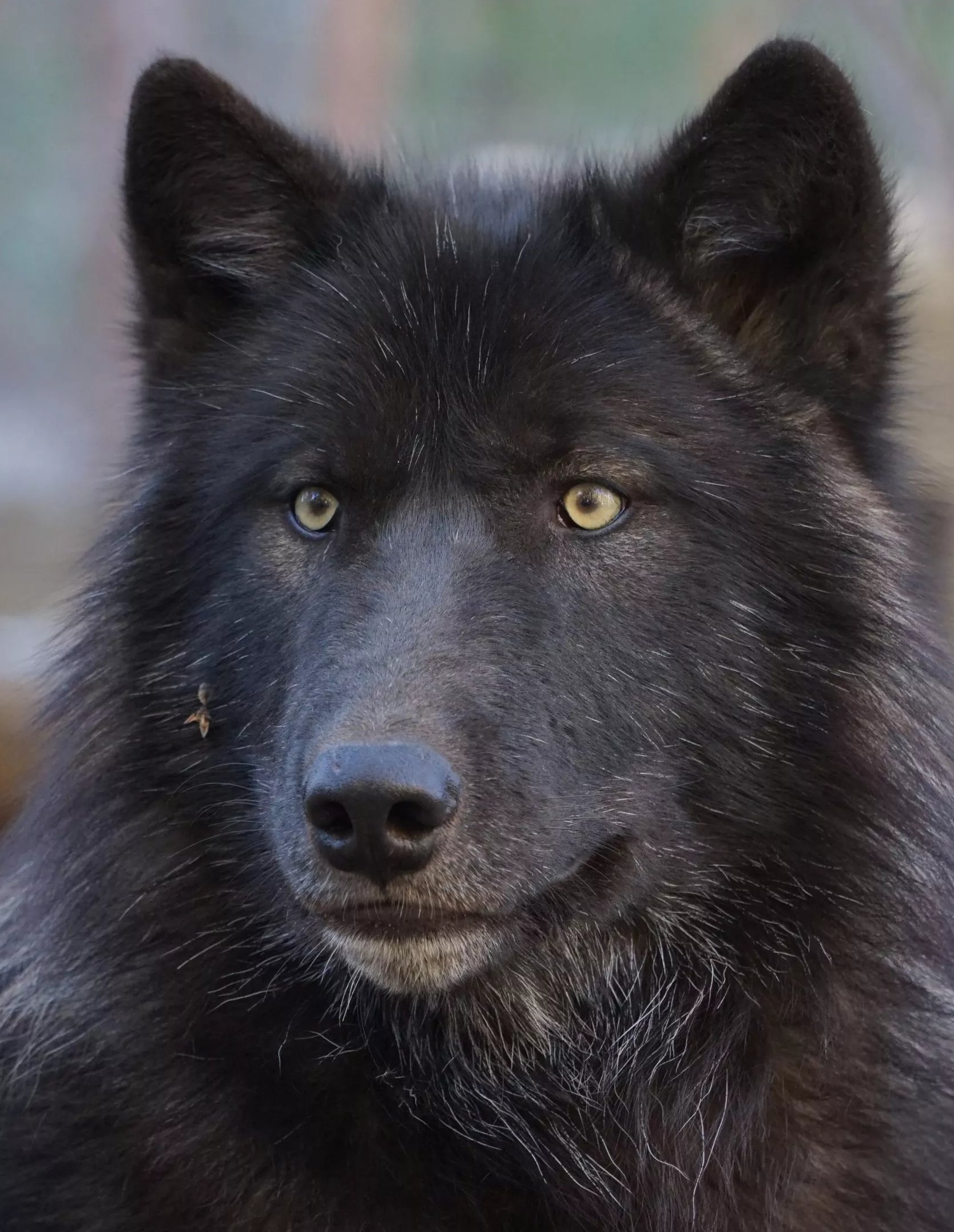 Male
Born: March 17, 2020
Rescued From: Nebraska
Given Sanctuary: May 29, 2020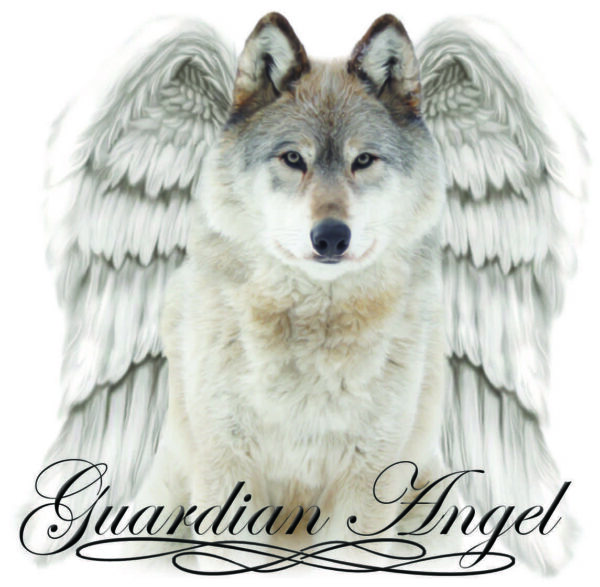 W.O.L.F.'s Rescue Coordinator received an urgent plea for help from a young man who had recently purchased a higher content wolf dog puppy. The puppy was only ten weeks old, and his owner did not feel equipped to handle him. The young man purchased the pup for $2,500 from a breeder in Kansas. He made the twenty-two-hour roundtrip journey to pick up the pup and bring him to his forever home.
It was not to be, however. The young man was not prepared for the antics of a high-content wolf dog. The pup was very mouthy and nippy (as is normal with baby wolf dogs,) was possessive of food and toys, and was not housetrained. The pup often spent an hour or more outside without going to the bathroom only to urinate as soon as he was allowed back into the house. He was also very fearful of other large dogs, and he reacted with growling, snarling, and a show of teeth whenever he met a new animal.
The young man realized he was in over his head in only a few days. He immediately began looking for an appropriate place to rehome the pup. He tried to place the pup with his friends, but they also were not prepared for or experienced with wolf dogs and were not able to provide a safe home. The young man even tried to get his pup placed at a local zoo but was unsuccessful. He then recalled that, as a teenager, he lived near W.O.L.F. Sanctuary in Colorado. He immediately made the call to W.O.L.F. and asked for help.
With the recent losses of both Skye and Ahote, W.OL.F. had space to rescue another animal, and the Director of Animal Care and the Executive Director decided to help the young man and his pup. On May 29, 2020, the young man brought the little wolf to W.O.L.F.'s Director of Animal Care, who was going to foster the pup until he was examined by W.O.L.F.'s veterinarian and was old enough to be moved to the Sanctuary.
The little pup was adorable. He was black with puffs of white in his coat and was all legs and feet. His birthday was March 17, 2020, and a W.O.L.F. supporter suggested the Irish name Kieran, which means little dark one. It was a perfect fit for the little wolf dog pup. Kieran quickly settled into his foster home and enjoyed the companionship of his foster family. He was happy to snuggle with his humans and to PLAY. However, he was very frightened of other dogs, and whenever he saw a dog or heard barking, he would run away and hide. If there was nowhere to run, Kieran growled and became alert and ready to respond with a tough guy attitude.
W.O.L.F.'s Director of Animal Care quickly realized Kieran needed some training and counterconditioning to be happy and successful living among the wolves and wolf dogs at the Sanctuary. With the help of some older, calm dogs, Kieran slowly became more comfortable being around other canines and no longer reacted as fearfully when he saw another dog or heard barking. Staff also worked on building his confidence outside of his home and began taking him on short excursions up to the Sanctuary.
After about a month, it was time for Kieran to move up to the Sanctuary full-time. He adjusted very well, and staff soon started introducing him to Yuki. The two started meeting out on walks and were gradually allowed to play under close supervision. Before long, it became clear that the two were getting along famously, and when Kieran was old enough and Yuki was healthy enough, the two became full-time companions.
Yuki and Kieran lived together very successfully for about one year. With the caretakers that both of them were comfortable with, they were insatiably social, competing for attention and giving their caretakers enthusiastic affection. While the combined energy of the two was a lot to handle, they were a blast and were clearly enjoying their life together. They lived in the largest habitat at the Sanctuary and utilized every square inch, chasing one another all over the mountainside.
As Kieran matured, however, we began noticing more conflict between him and Yuki. We monitored the situation closely and decided to neuter Kieran earlier than planned in hopes of helping relieve the tension between the two. After his surgery, while Kieran was no longer the aggressor of their terse interactions, Yuki became more obsessed with Kieran, resulting in more tension.
The team made the decision to separate Kieran and Yuki and despite numerous attempts to re-introduce them, we knew that they had just grown too far apart. While this type of occurrence is rare, it is sometimes the reality of the behavior changes in wolf dogs.
 While Kieran was alone, he enjoyed play dates with older resident Tenali who engaged in short bouts of play with him. We knew that Kieran needed a full-time companion, though, and when Kyah (then named Akela) came to our attention, we knew she would be the perfect fit. Once Kyah made it to W.O.L.F., the two were placed in adjoining habitats and got to know each other through the fence over the next couple of days. They were seen playing occasionally so we made the decision to introduce them into the same habitat. They immediately started chasing each other around, wrestling, and playing in their trough. They continue to be wonderful playmates and we look forward to seeing their companionship bloom.