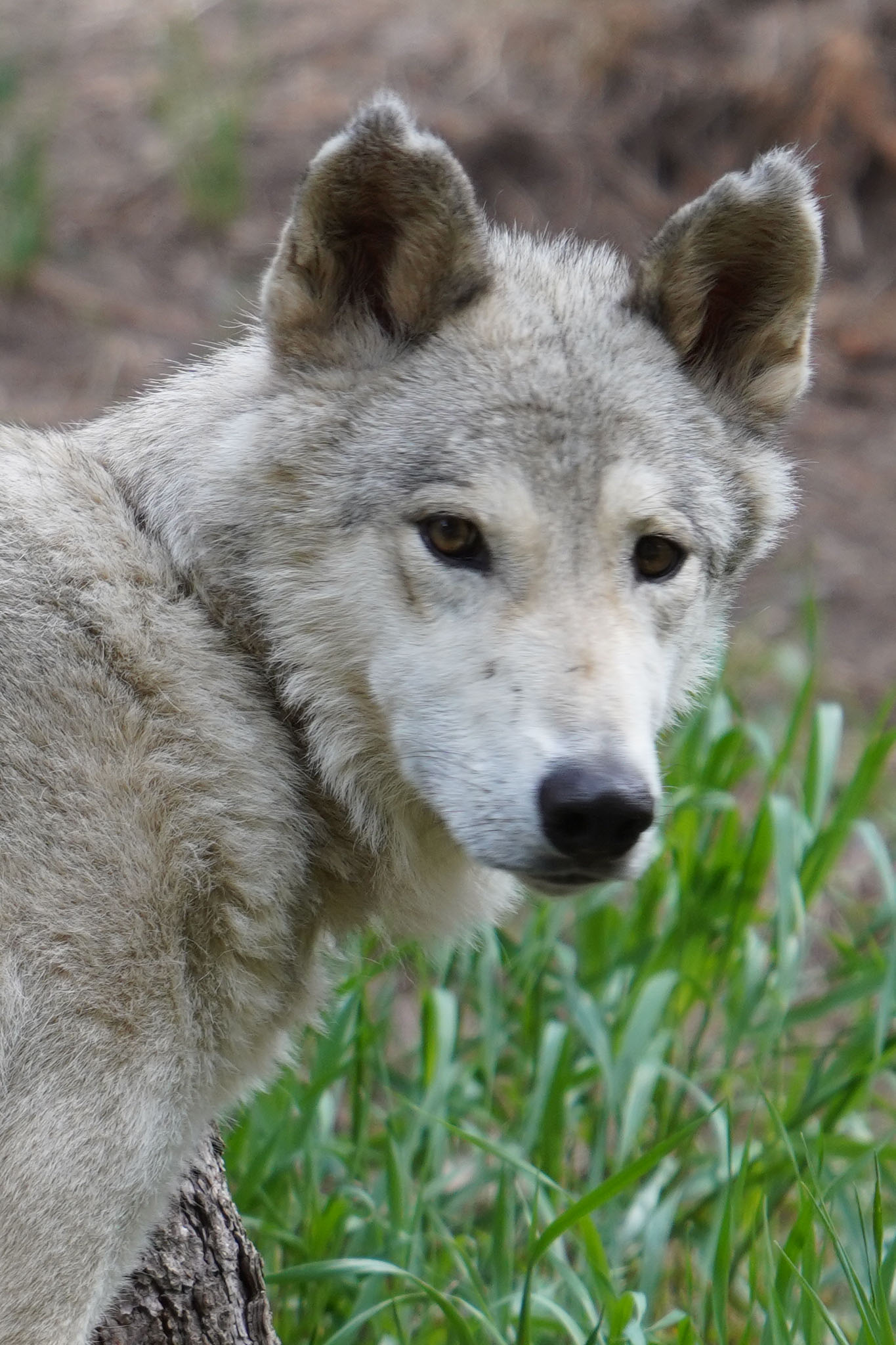 Female
Born: April 14, 2019
Rescued From: Minnesota
Given Sanctuary: May 29, 2022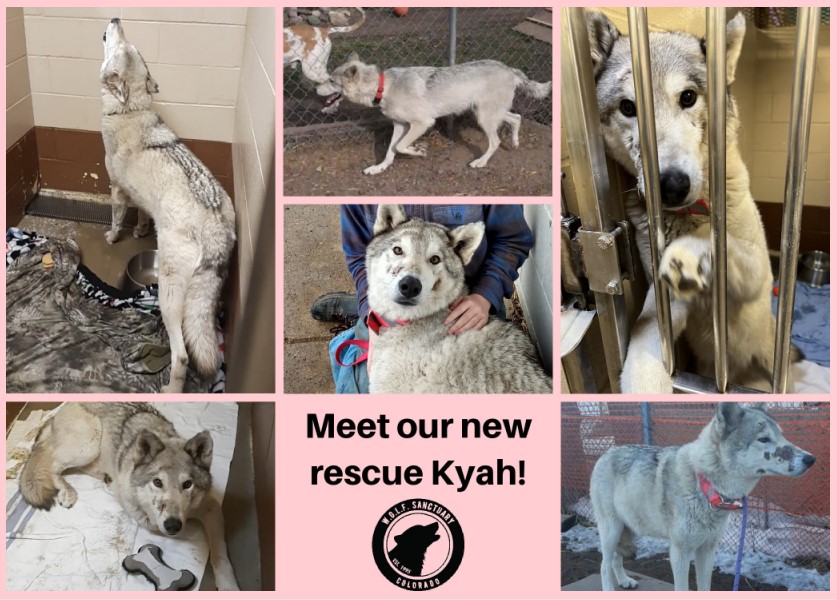 Kyah (Akela) is a beautiful wolf-dog stray found in Martin County, Minnesota, wandering the streets, emaciated and with multiple bite wounds to her face. She was surrendered to the Martin County Humane Society on February 26, 2022. Their vet determined her injuries could be treated with antibiotics and, fortunately, she did not need stitches. The vet determined her age to be about two years old. Initially, Akela was food aggressive and diagnosed with giardia. The Humane Society staff worked with Akela to be more food secure. They healed her body and soul, with a beautiful, happy and playful personality emerging.
Eventually, she was adopted by a family with three children, including a three-year-old. Akela craved belly rubs and loved the attention of people. However, the family discovered she did not get along with their cat. Sadly, they had to surrender her back to the Humane Society.
The Humane Society reached out to the W.O.L.F. Sanctuary, and luckily we had a spot for her. A crew of 1 staff and 2 volunteers flew out Sunday, May 29, 2022 to Minnesota to pick up Akela. They rented a van and drive the approximate 12-hour trip at night to minimize the stimulation and stress for Akela. She has been fully vetted by the Humane Society. She will be carefully introduced to her new partner, Kiernan. We hope that it will be a match made in Heaven.
Our Rescue Coordinator, Keith Laposh, had the honor of renaming our new girl. He stated "After seeing her photos and speaking to the shelter staff about her personality, I began searching female names.   I wanted it to be something unique but not obscure. There were several different ways to spell Kyah, so I began researching meanings.   Since she will hopefully be Kieran's companion, I looked up the Irish meaning, which is "earth" or "woman of nature." A Native American translation is "small but wise." When I met her this morning, it sealed the deal.   She looked like a Kyah and the name fits her personality. It just feels right."