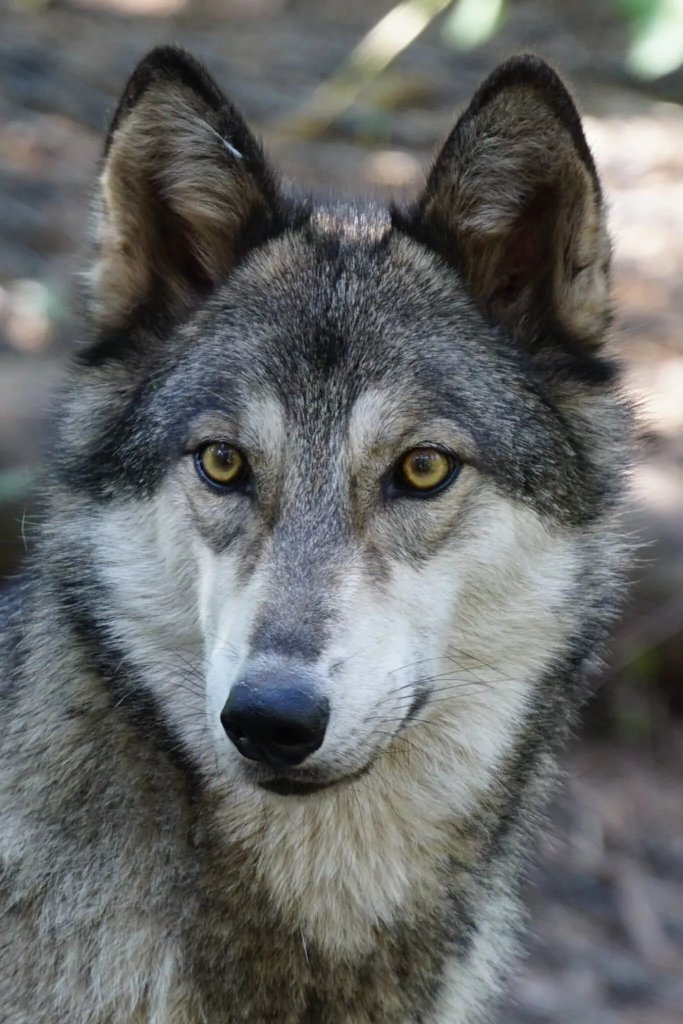 Female
Born: March 5, 2016
Rescued From: Oklahoma
Given Sanctuary: January 29, 2017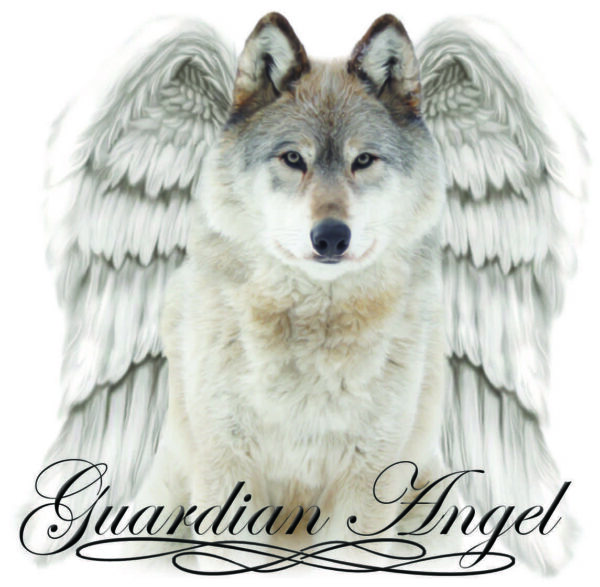 W.O.L.F. adopted Nysa, whose name means "New Beginnings," from Freedom's Song Wolf Rescue in Oklahoma. They gave her the beautiful new name to mark the beginning of her new life. Nysa joined the W.O.L.F. family on January 29, 2017 at just under one year of age.
Her story is a sad one and very typical of the situation for wolf dog pups, who are often purchased by individuals that do not know anything about wolf dogs or how to care for them. Nysa came from a breeder in Oklahoma. A very inexperienced young couple purchased the wolf dog pup at eight weeks old. The couple was uneducated about wolf dogs and did not provide any veterinary care for Nysa until she had a seizure in the summer of 2016. They took her to a vet who wanted to keep Nysa overnight for observation. The couple refused. Fast forward to December 2016 when Nysa ended up in a shelter in Oklahoma. Because she was a wolf dog, the shelter was reluctant to allow her to be adopted.
That is when Freedom's Song Wolf Rescue leapt into action. The mission of Freedom's Song, founded in 2005, is to provide a safe haven for wolves and wolf dogs, to dispel the myths about wolves, and to educate the public about what it takes to care for a wolf dog. Karen Lilly, the founder, contacted the shelter, and after some cajoling, she was able to convince the shelter to relinquish the shy and badly underweight wolf dog to Freedom's Song.
Nysa was nearly twenty pounds underweight and was very shy. She had never received any of her rabies or puppy shots. Freedom's Song placed her with their most experienced and sophisticated wolf dog foster family. It is there that Nysa began to flourish and thrive. She was fully vetted, gained weight, and formed a bond with her foster Mom, Stephanie. Nysa was curious about the other animals in her foster home, and she often slept side-by-side with a seven-month-old puppy with whom she shared a fence line. She was still shy and fearful in some situations, but she was able to take treats from a spoon and go on walks with her foster Mom. By the end of January, Karen and Stephanie knew it was time to transition Nysa to a permanent sanctuary setting, so they contacted W.O.L.F. We heard Nysa's story, and we thought she would be perfect for our other new animal Wayaho, who desperately wanted a playmate.
On a cold winter night in January, W.O.L.F.'s Director of Animal Care Michelle Proulx met the Freedom's Song Rescue crew in the middle of Kansas to make the transfer. Nysa easily made the transition and arrived at W.O.L.F. on Sunday morning, January 29, 2017. After a brief follow-up treatment for a prior medical condition, she was ready and eager to meet the young wolf dog Wayaho.
The two were introduced, and they were immediately anxious to begin playing. They have formed a strong bond, and they often play and run up and down the mountain. They are both very curious and love to watch the staff and volunteers perform their daily chores. Both Nysa and Wayaho also love meal times, and they share a mutual love of stuffed toys. They enjoy nothing more than de-squeaking and de-stuffing their toys. These two animals continue to be energetic, and we believe they will continue to run and play for many years to come.