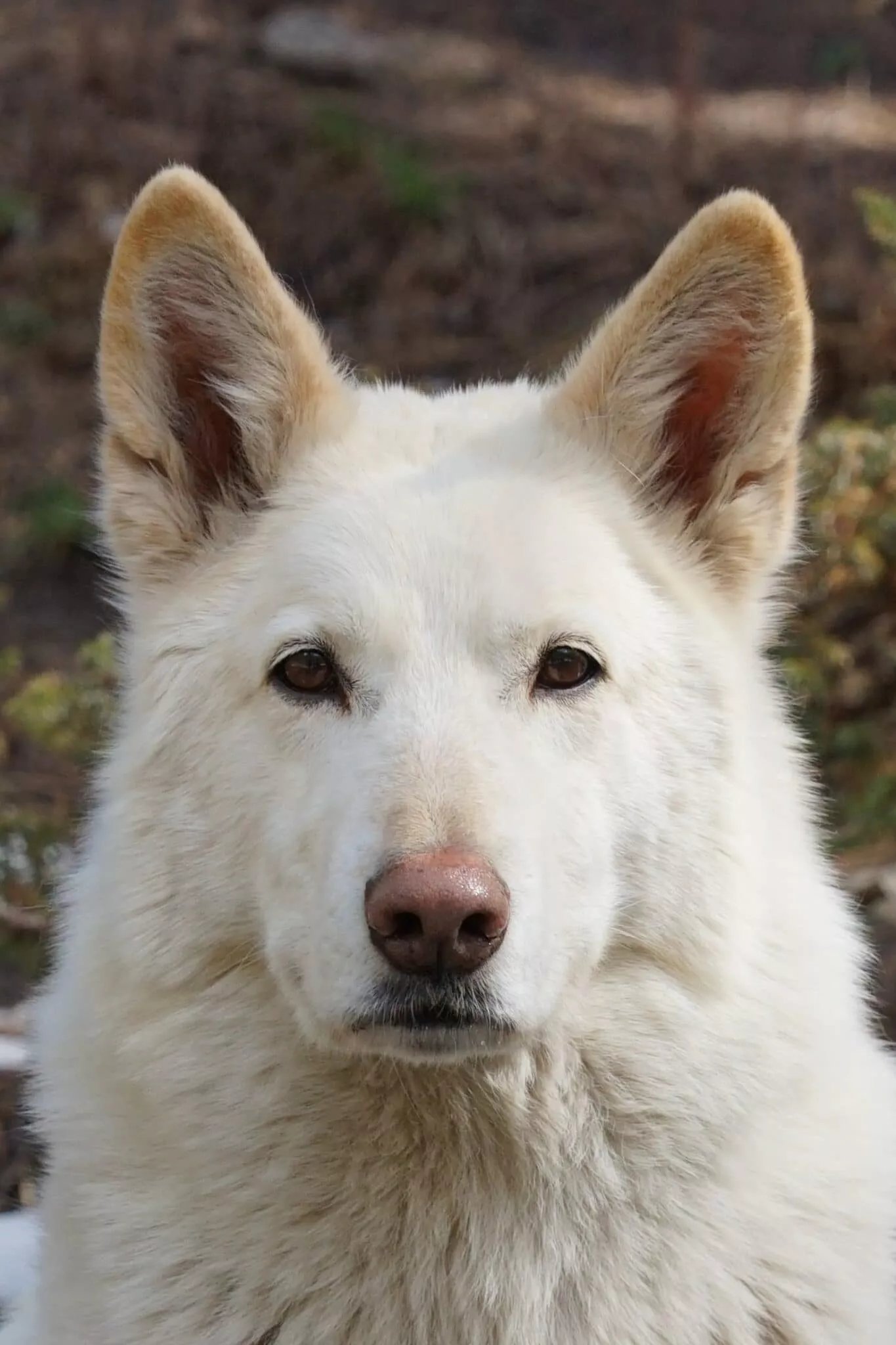 Male
Born: February 14, 2010
Rescued From: Wisconsin
Given Sanctuary: September 1, 2010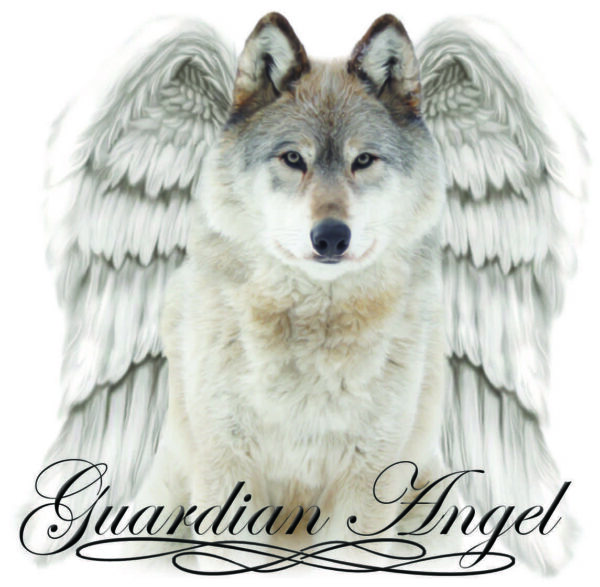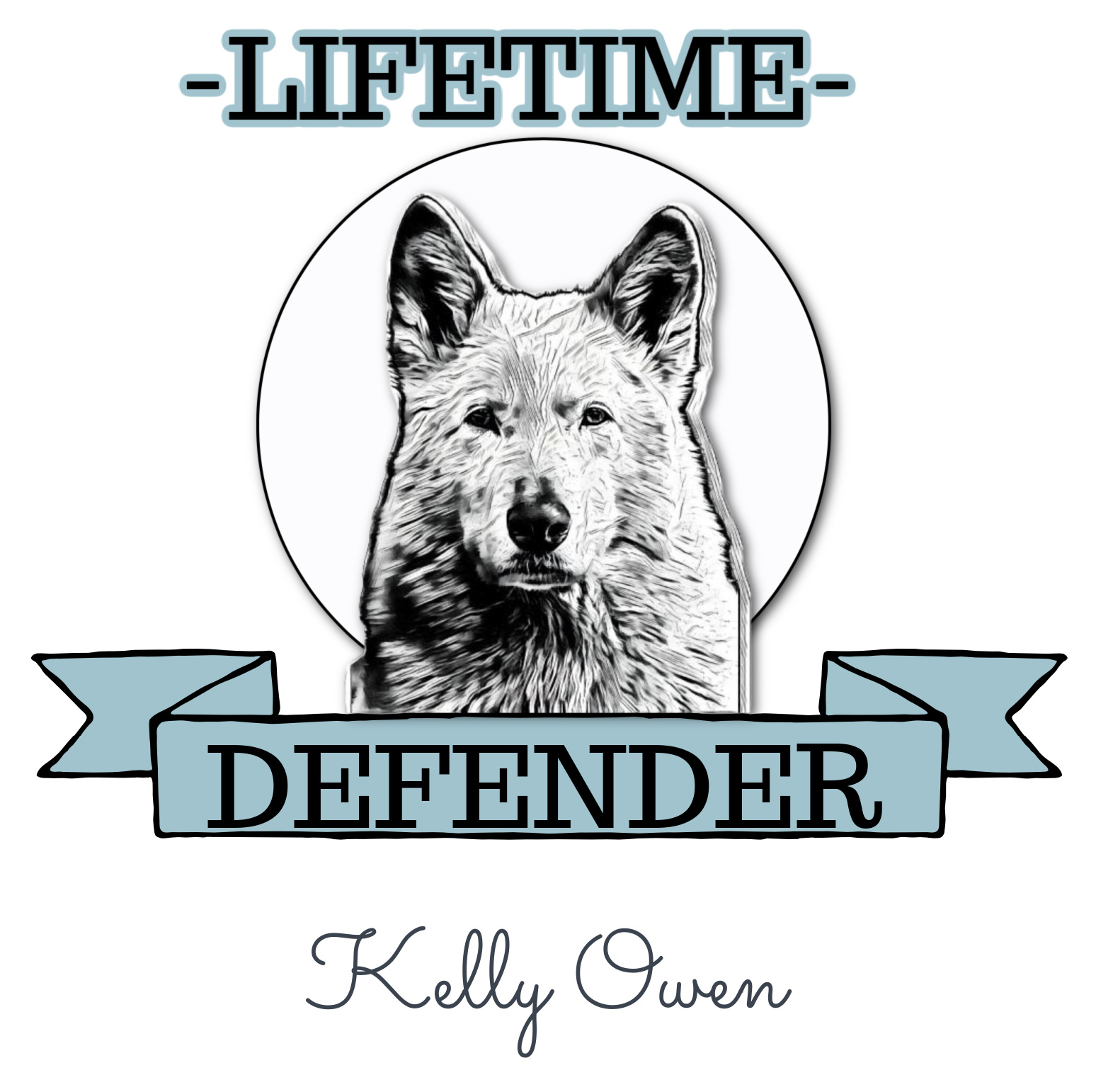 W.O.L.F. first heard about Pax in August of 2010 through someone at a German Shepherd rescue in Wisconsin. How and why Pax ended up at the rescue is not known, but as with so many wolves and wolf dogs, his puppy antics and energy probably factored into the equation.
W.O.L.F. was in the process of looking for a young male pup as a companion for Sasha at the time. We were originally told that Pax was a four or five-month-old, mid-content wolf dog who was friendly but a bit on the skinny side, weighing only forty-eight pounds. Looking at the pictures we received, however, it was clear that Pax was closer to seven months old and most likely a low-content wolf dog who could probably be adopted out into an appropriate home. As Pax was not in immediate danger of being euthanized and was not the high-content wolf dog we were looking for as a companion for an attention-hogging, food aggressive alpha female, we put his application on the back burner.
As it so happened, we were contacted about two other young male pups at the same time we found out about Pax. One of the other pups immediately found a home, but there was a four-month-old, high-content pup in New Jersey who needed placement. Unfortunately, the pup ended up caught in the middle of a legal battle between the breeder and the rescue to which he had been surrendered. So W.O.L.F. gave Pax another look, and we made the decision to bring Pax to the Sanctuary.
Pax was flown in from Wisconsin on September 1, 2010, and he was introduced to Sasha. Pax greeted Sasha with typical puppy exuberance, and Sasha was at first confused by all of the enthusiastic attention she was receiving. She gradually let down her guard, and soon the two animals were gallivanting around the enclosure. Since then, Sasha had her hands (or paws) full with Pax's unabated energy. She continued to remind Pax that she was the alpha in their pack. The two animals loved to get visits from humans, and visiting the two of them was an intense experience, often involving being sat on, receiving kisses, and giving the appropriate dose of belly rubs.
Sadly, there came a day when Pax no longer behaved in a subservient manner to Sasha. He began to try to become the dominate animal in the pair. Sasha would not allow him to assume that more dominate role. Eventually, his behavior led to fights that became progressively more serious. Staff gave both animals a brief time away from one another, but when they were placed together again, more fighting ensued. Staff made the painful decision to separate the two and find them other companions. We moved Sasha and Jacob together, and Jacob was appropriately submissive to our queen. Pax, however, has had multiple partners and was not successful in forming a bond. He lived alone in the enclosure next to Ariel and Thor, where he frequently visited with his neighbors at the shared fence line. When Thor passed and Sigmund came to keep Ariel company, Pax continued his visits at the fence.
When Sigmund passed away in the summer of 2017, Ariel was given time to grieve, but she did not do well alone. She became increasingly more reclusive, and staff made the decision to place Pax in her enclosure. Since they had already been neighbors and visiting at the fence, it seemed like a natural fit. Pax and Ariel became friends, and Ariel felt much more relaxed because she was not alone. Pax would occasionally check on Ariel when his caretakers were not paying attention to him, and she seemed happy with the companionship of another canine.
Ariel passed away in May of 2019, leaving Pax alone. While Pax misses the companionship of another animal, he is now receiving more human attention than ever before, with which he is quite content. He is always up for a walk, or better yet, a car ride! Pax is still an ambassador animal, and he travels to educational programs where he is the center of attention and the perfect public figure. He wants to join in on whatever his caretakers are doing, which typically results in his getting even more attention. Pax will always be a favorite among staff and volunteers because of his sunny and happy nature.