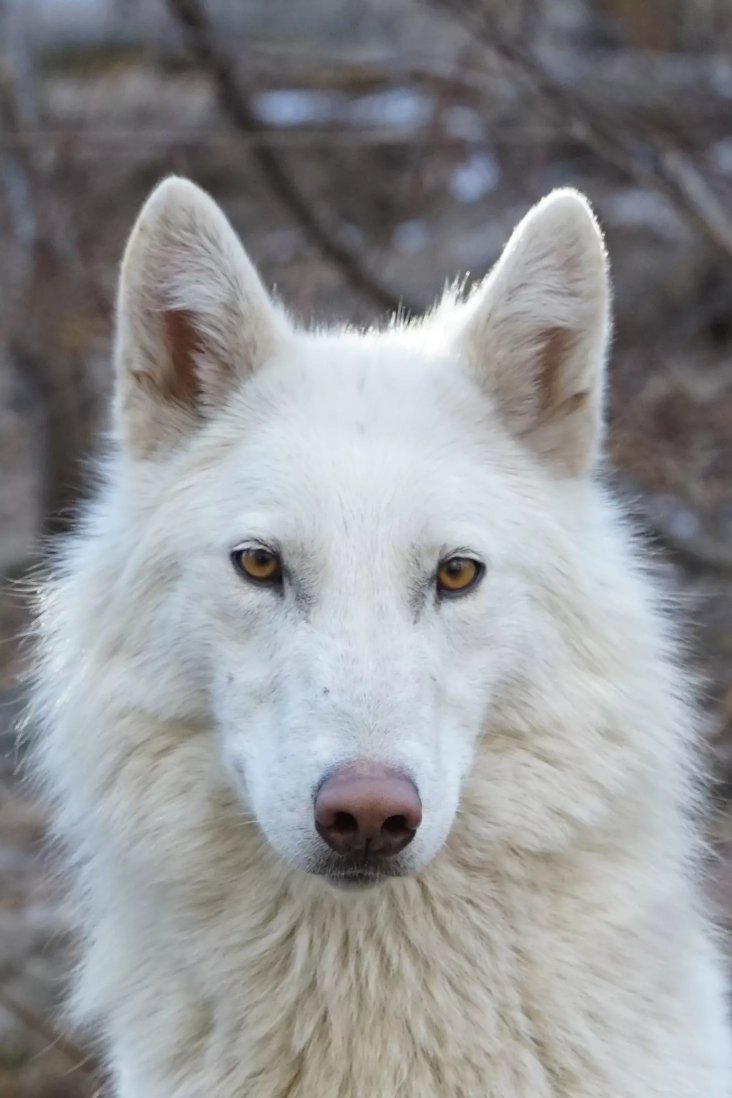 Female
Born: December 23, 2018
Rescued From: Alabama
Given Sanctuary: June 23, 2020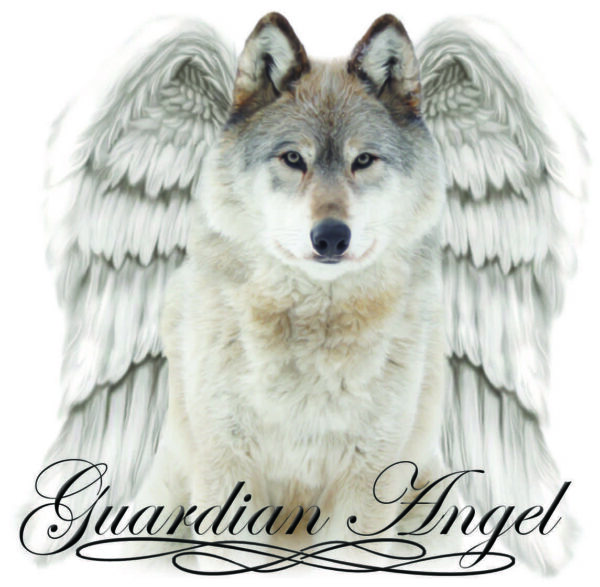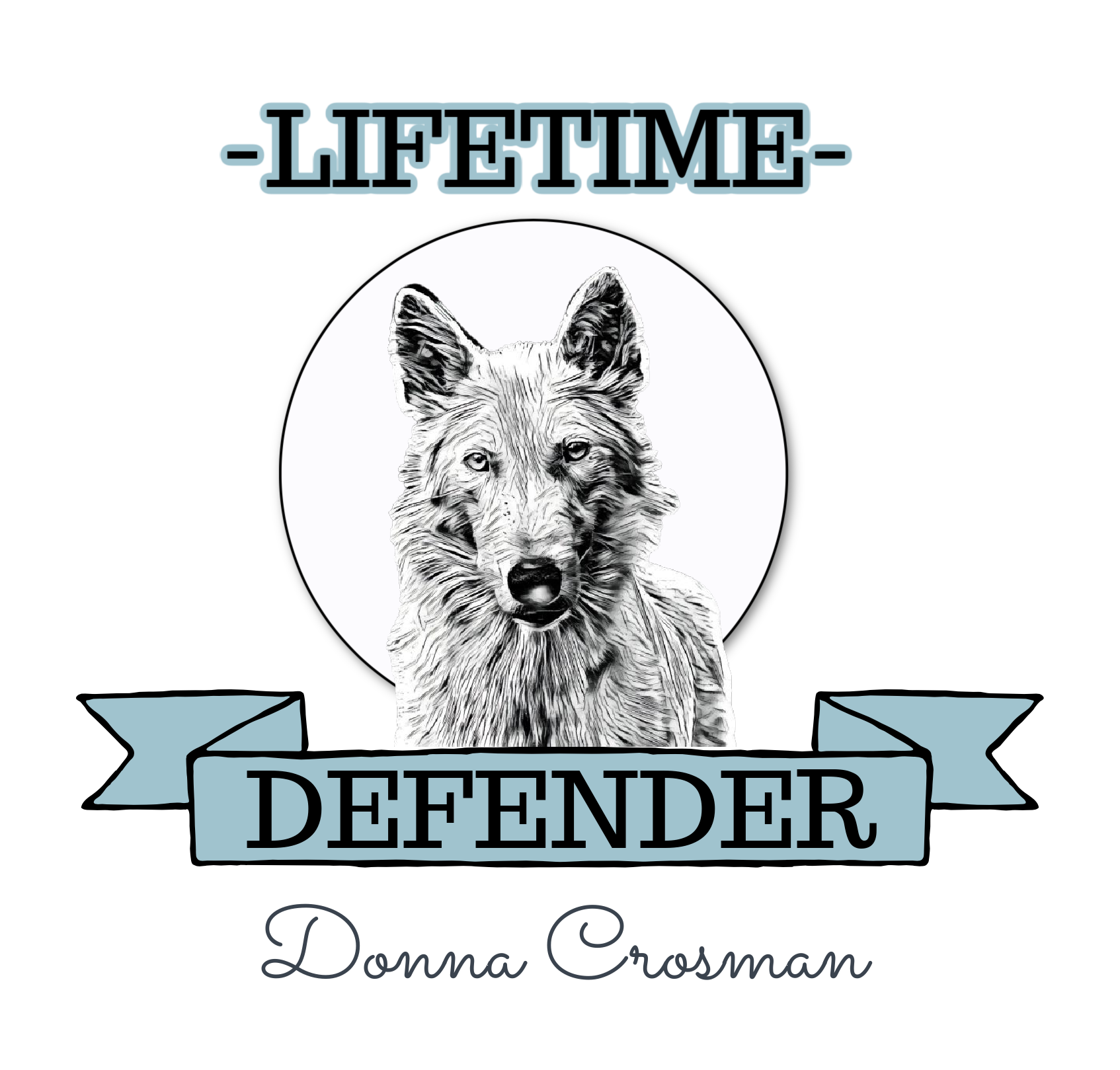 W.O.L.F. first heard about a wolf dog named Shadow in December 2019. She came into the Shelter in Toole, Utah as a stray. She was still a young animal, and her age was estimated at about one year old. She was very shy with people at first, but she warmed up very quickly in the shelter. Because she was a wolf dog, the shelter asked for help in placing her. They asked W.O.L.F. to find a placement for her. The shelter was in a very small town and could not pay for any vetting or transportation, but W.O.L.F. agreed to handle any expenses.
W.O.L.F. found a placement for Shadow with a woman who runs a small wolf dog sanctuary in the Southeast. W.O.L.F. raised the funds for her transport, and the woman placed Shadow as a foster animal with her sister, who was very excited to provide Shadow with a home.
We made arrangements to have Shadow spayed and brought up-to-date on vaccines before she left Utah. Shadow was in heat, so she was not spayed. However, she received shots for rabies, distemper, and kennel cough, and she was dewormed. The vet who did the shots issued the health certificate for transport. Shadow was in excellent health and arrived at her new home on December 23, 2019, just in time for Christmas. W.O.L.F.'s Rescue Coordinator received periodic verbal updates about Shadow and was told she was doing very well. She asked for pictures but did not receive any.
However, Shadow once again came to our attention in June of 2020. On June 11th, W.O.L.F.'s Rescue Coordinator got a message from a rescue colleague who helped her place Shadow. He received a frantic call that day from woman who ran the small sanctuary. She said that her sister and Shadow were in trouble. A neighbor reported her sister to Animal Control, and an investigation for animal abuse/neglect was opened. Animal Control visited the home, saw that Shadow was in very bad shape, and demanded that Shadow see a vet within forty-eight hours or they would seize her. The owner told Animal Control that she had only had Shadow since February and that because of the pandemic, she could not get a vet to treat Shadow or spay her. She also said no vet would treat her because she was a wolf dog. Animal Control called every vet in the area, including ones that the owner claimed she called. None of the vets had ever heard from her except one. That clinic told the owner they would treat Shadow and to bring her in. She never made an appointment and instead she started treating Shadow at home with prednisone without consulting a vet or getting a legal prescription.
After Animal Control's visit with the owner, she made a vet appointment with her sister's vet, who treated the sanctuary animals. He saw Shadow on Thursday, June 11 and put her on Bravecto for fleas and ticks, cortisone, antibiotics, and topicals to ease the inflammation. He did a skin scrape for mange, which was negative.
Animal Control did a follow-up call to the vet's office the next morning. They were told that Shadow most likely had Demodex mange, which is caused by small mites that live in the fur and cause irritation that leads to infection and loss of hair. A compromised immune system from stress and anxiety can cause the mange to spread and cause infection and extreme discomfort to the animal. According to Animal Control, Shadow was kept in a small kennel in a filthy room most of the time. She is believed to have been extremely stressed and anxious. She was only allowed out of the kennel for a potty break. That is when a neighbor saw her and called Animal Control.
Shadow had lost a lot of weight, and Animal Control indicated that she was emaciated and in very bad shape when they saw her two days before she went to the vet. After talking to the vet's office, they insisted that Shadow must be under continuous veterinary care. Animal Control planned do a follow-up visit to the home to make sure Shadow was improving. If not, they would seize her.
As soon as our Rescue Coordinator saw the pictures of Shadow, she called our Executive Director and asked if we could rescue her since we had a sanctuary opening. It was immediately decided that Shadow would be given sanctuary. W.O.L.F. contacted the small sanctuary and told the owner that we were taking Shadow, and they would need to consent or we would move to have her seized. They quickly agreed. We made arrangements to have a private transporter bring Shadow to W.O.L.F.
Shadow arrived on June 23rd late in the afternoon. She was immediately brought in to CSU's Veterinary Teaching Hospital, where it was determined that she would spend the night so that the Dermatology team would be able to look at her more closely. The veterinary team administered fluids and kept her under observation overnight. The next morning, she was discharged from the hospital and transported up to the Sanctuary. She was frightened and reactive after her days spent in the car and in her hospital, but after arriving in her Sanctuary home, she began to relax. W.O.L.F.'s Director of Animal Care renamed her Yuki, which means both "snow" and "lucky."
It took Yuki some time to settle in at the Sanctuary. She was initially aloof, but within days, she began to grow more comfortable and started to enjoy getting attention from her most trusted caretakers. Soon after, Yuki's true personality began to blossom. She is insatiably social with those she trusts and loved getting petted, giving hugs, and tugging on clothing. As her skin healed and her fur grew back, Yuki was slowly introduced to Kieran. They started meeting out on walks and were gradually allowed to play under close supervision. Before long, it became clear that the two were getting along famously, and when Kieran was old enough and Yuki was healthy enough, the two became full-time companions.
Yuki and Kieran lived together very successfully for about one year. With the caretakers that both of them were comfortable with, they were insatiably social, competing for attention and giving their caretakers enthusiastic affection. While the combined energy of the two was a lot to handle, they were a blast and were clearly enjoying their life together. They lived in the largest habitat at the Sanctuary and utilized every square inch, chasing one another all over the mountainside.
As Kieran matured, however, we began noticing more conflict between him and Yuki. We monitored the situation closely and decided to neuter Kieran earlier than planned in hopes of helping relieve the tension between the two. After his surgery, while Kieran was no longer the aggressor of their terse interactions, Yuki became more obsessed with Kieran, resulting in more tension. They are now living apart, and while we miss the enthusiastic duo that they were, they are doing well apart. Both animals revel in the human companionship that they get each day and are receiving special attention to account for the absence of canine companionship. Yuki has reverted back to some of the behaviors we saw when she was first rescued. Her human-style hugs have returned full force, and it is clear that she basks in the human attention without having to compete with a companion for it. For now, she seems to be enjoying her life as a bachelorette, going out for walks to show off her perfect leash manners and finding ways to stay engaged as a solo animal.