Come celebrate Earth Day with us, as we focus on protecting our world and wildlife conservation.




This important event is our way to celebrate our animals, our accomplishments and purpose, and the environment we live in.
Enjoy the sounds of Lucas Wolf while dining on delicious vegan or vegetarian dinner options.
Carter Niemeyer will be our guest speaker. Early in Carter's career as a Federal Agent, he was tasked to remove wolves confirmed to be livestock killers which may have saved other wolves through reduction of conflict with ranchers.  He assisted with the reintroduction of wolves to Northern Rockies in the mid-1990s. After retiring in 2006, Carter has been advocating to dispel the unfounded myths about wolves, advocating for this keystone species critical to the natural balance of Nature. You will have the opportunity to meet and speak to him as well as purchase one of his books.
This evening will feature a visit from one of our ambassadors, and live and silent auction items you must have!
This year, we have some one-of-a-kind experience packages that you won't find anywhere else! In addition, you will not want to miss out learning more about each of our wolves through our Guardian Angel program.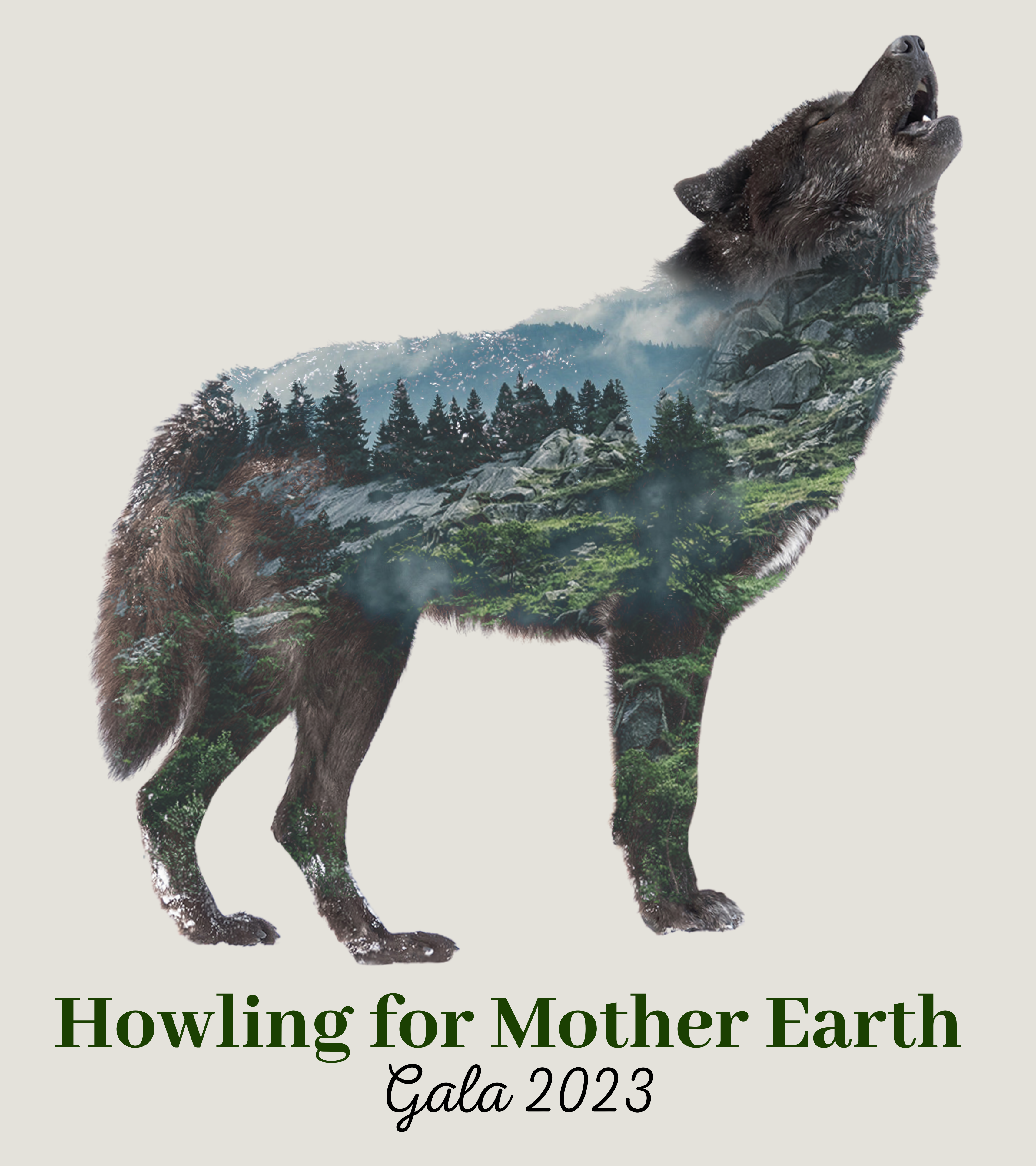 April 22, 2023   5:00 -9:00 PM
Hilton Fort Collins
425 West Prospect Road
Fort Collins, CO 80528
970-494-2943
Note: The Hilton Fort Collins charges for parking for all visiting guests, whether overnight or attending an event.
Our website will open for registration on Monday, January 23, 2023.  At that time, you may reserve your spot at our annual event and choose from a delicious vegan or vegetarian meal.  Want to bring friends?  Consider being a sponsor or purchasing a table.  You, as our supporters, help us make a difference in our part of this Earth.
Salad (GF without croutons)
House salad with tomatoes, cucumbers, carrots, olive oil, and herb croutons on the side
Vegetarian
Vegetarian meatballs with cheese, green lentils and broccolini, topped with a roasted tomato relish
Vegan (GF)
Stir fry with tofu, vegetables, and jasmine rice in a teriyaki sauce
Dessert (Vegan & GF)
Hand rolled chocolate truffles
Vegan pound cake with macerated berries