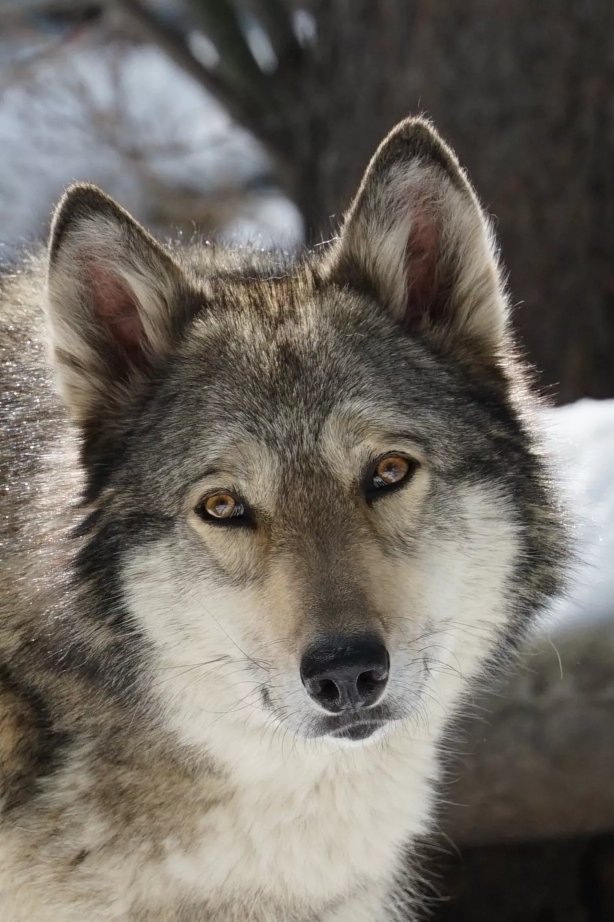 Female
Born: April 24, 2011
Rescued From: Oregon
Given Sanctuary: August 17, 2013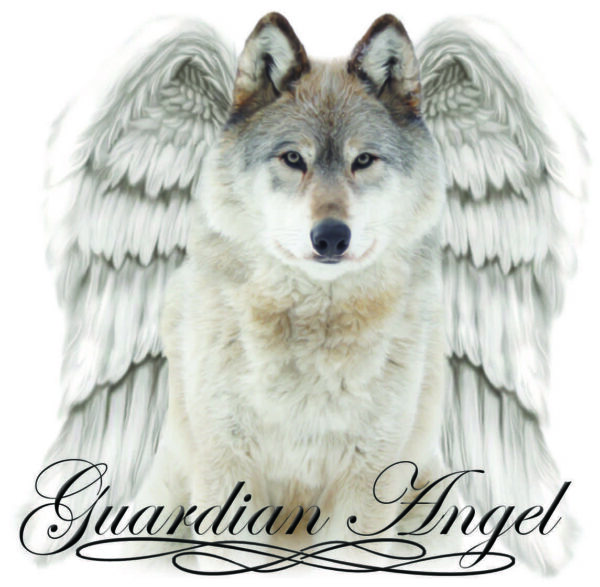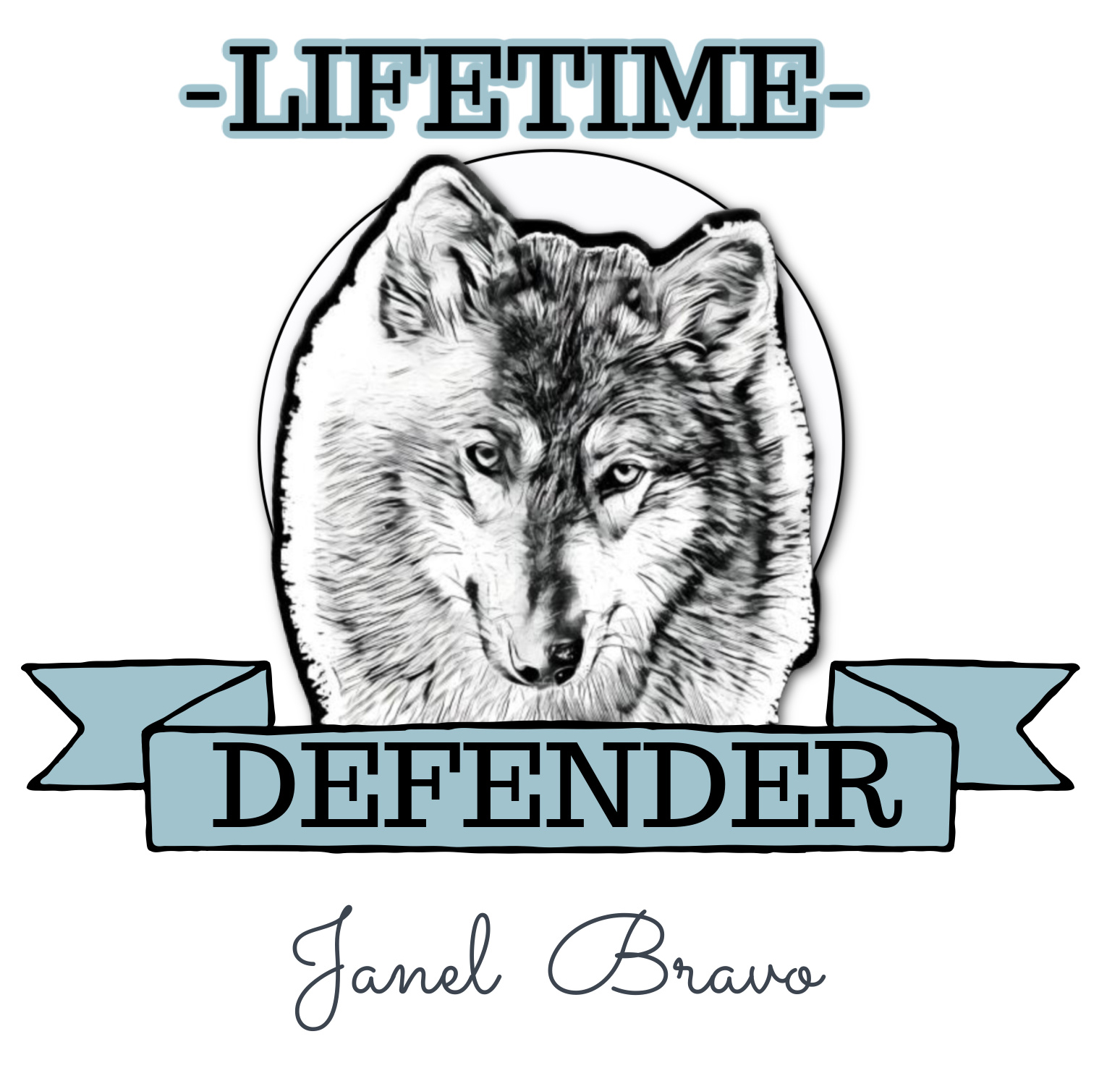 In mid-August 2013, we welcomed the stunningly beautiful Reese, whose arrival has made Outlaw a much happier fellow and the Sanctuary a much quieter place! She has long, long legs and a gorgeous reddish-brown and gray coat. We were searching for compatible companions for Outlaw and Ariel. Ariel's age and shyness wouldn't have been a good match for Outlaw's youth and exuberance.
On July 28, we heard from a wolf dog rescue in southern Oregon. They were seeking to place a two-and-a-half-year-old female who would come to the fence for treats but otherwise had no interest in socializing with humans. She preferred the company of her own kind and loved to play with her siblings. She wasn't a good candidate for adoption, and the rescue wanted her to have a happy life with other wolf dogs for companionship. We felt her age and personality would make her a good match for Outlaw, so arrangements were made to pick her up and bring her home.
Two of our staff members flew into Portland, Oregon on August 16th, rented a van, and drove to southern Oregon to meet up with Reese and her rescuers. On the return trip, staff drove through the night and arrived with Reese at the Sanctuary early afternoon the next day. Reese was released into the enclosure adjacent to Outlaw for the initial introduction. She explored that enclosure for several hours, occasionally visiting with Outlaw through the fence. There were no signs of aggression from either of the wolf dogs, so gates were opened to allow a closely supervised face-to-face meeting. It went well and the human supervisors backed away to monitor from a distance. Soon, it was clear the two of them were going to be best friends forever.
Reese and Outlaw were often seen frolicking wildly throughout the day, every day. She taught him the joys of a water trough, and he showed her the joys of human affection. Reese was still very shy with people, but she loved to watch them from a safe distance. Reese was the constant companion and playmate Outlaw so desperately needed.
In the early winter of 2016, volunteers and staff noticed that Outlaw was walking with a limp. It turned out he had a torn right ACL. W.O.L.F.'s veterinary team wanted to see if Outlaw's leg would heal without surgery (an option that is sometimes appropriate). He and Reese were moved to a smaller, flat enclosure to help restrict Outlaw's mobility to allow for healing. The best laid plans did not work. A few days later, Outlaw tore his left ACL. Surgery was now the only option, and it would require surgery for each leg approximately three months apart. Outlaw had his first surgery in late December. He spent nearly three months in recovery at an offsite infirmary and at a Sanctuary location specially modified to keep him comfortable and safe, always under the watchful eyes of staff. Outlaw visited with Reese on a regular basis to maintain their strong bond. They were always happy to see each other. On March 27, 2017, Outlaw had his second surgery and needed another six weeks of rehabilitation before he was able to return to his full-time life with Reese.
Once fully healed, Outlaw rejoined Reese. Outlaw is one of W.O.L.F.'s ambassador animals, so he leaves her occasionally for short trips to educational programs. Reese always runs to the front of their shared mountain habitat when he returns, excited for the reunion with her companion and hopeful to sneak a piece of the special treat he gets at the end of each program.