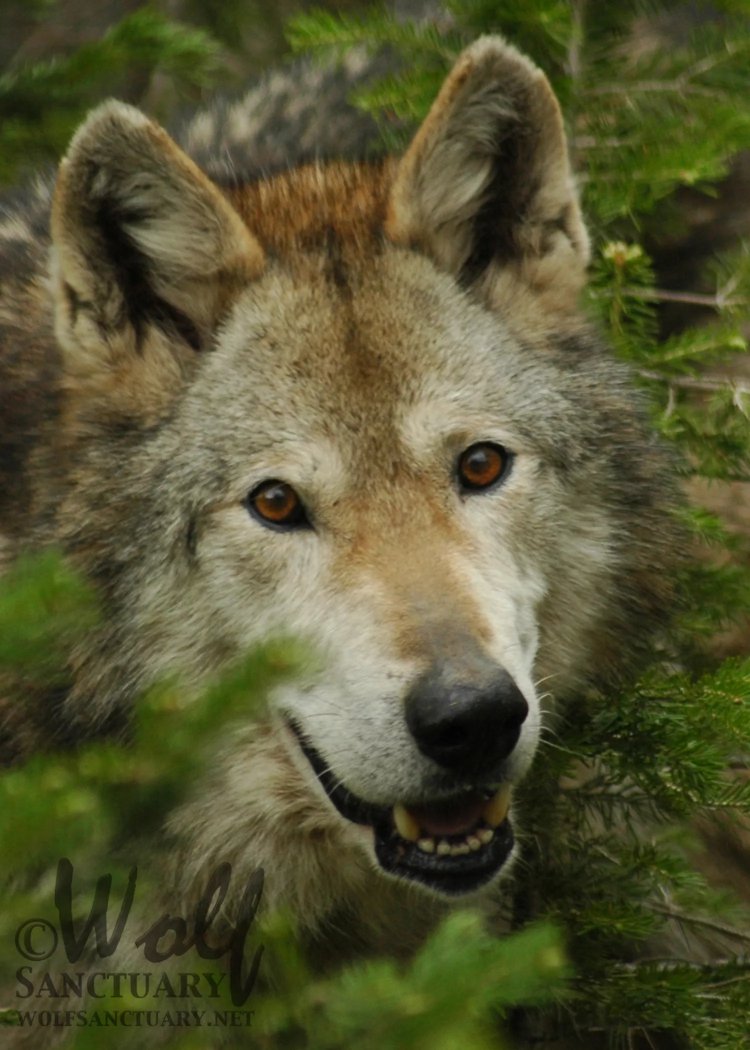 Male
Born: August 6, 1998
Rescued From: Wisconsin
Given Sanctuary: June 1, 2006
Returned to Spirit: September 5, 2008
Lucan was one of eighteen wolf dogs rescued in 2006 from a horrendous backyard breeding operation in Wisconsin. The owner of the operation had become seriously ill, leaving the animals living on chains with no food or water. W.O.L.F. received a call from the Humane Society asking if we could take the animals, and the Wide Awake Rescue began. Unfortunately, even the rescue would turn out to be a horrible experience for the animals. We had been told that they would be transported in an air-conditioned trailer and that a vet tech would accompany them in the event of an emergency. Instead, the animals were packed into a horse trailer so tightly that not even water could be given to them.
When the animals arrived at the sanctuary, we immediately set about making them as physically and emotionally comfortable as possible. Lucan was by far the most calm and social of all the animals. He allowed scratches and eagerly took goodies from our hands. After his neuter, Lucan was paired with Kasota, another animal from the same rescue. Their relationship was spectacular, and they helped each other recover from the trauma of their former lives.
Lucan gradually developed hip problems, and he received painkillers daily to lessen his discomfort. One day, during a general veterinary examination, Lucan collapsed but seemed to be doing better after some acupuncture and sweet talk. Overall, he appeared healthy for his age but seemed to have severe back-end arthritis. The vet recommended stronger painkillers and a reevaluation of his treatment after blood test results came back.
The following day, a volunteer found Lucan dead in his enclosure. Results of a necropsy found severe kidney disease, stones, and crystallization in the ducts. Only a small portion of one kidney had been working. Amazingly, his blood tests came back perfect.