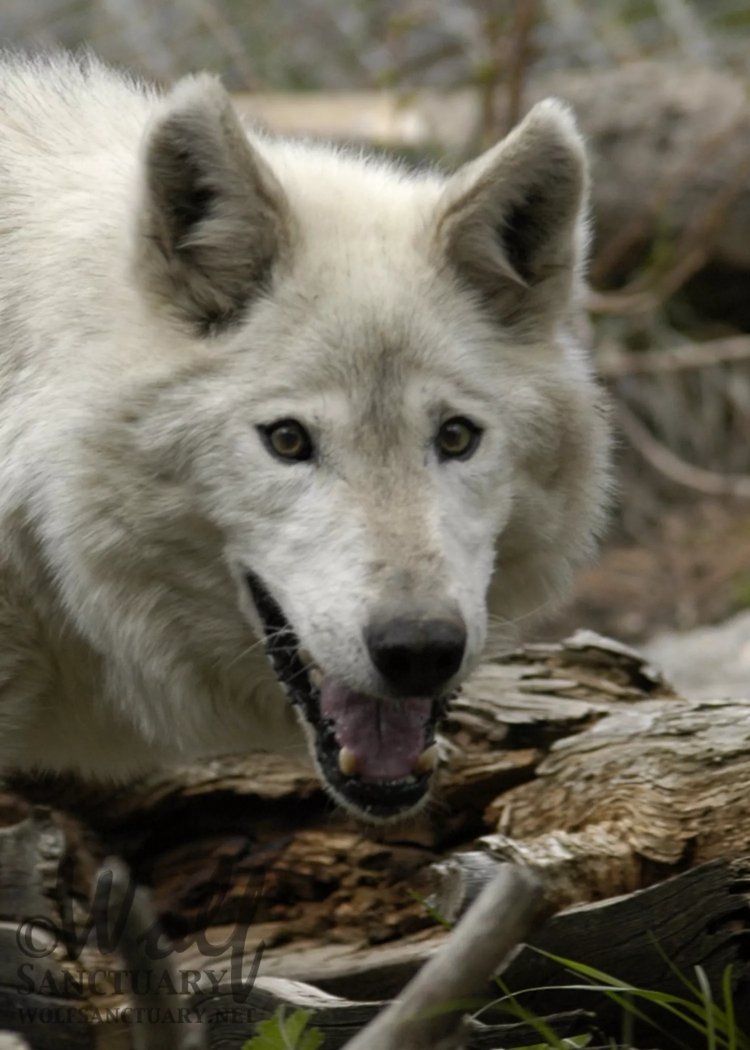 Female
Born: December 22, 1999
Rescued From: Wisconsin
Given Sanctuary: June 1, 2006
Returned to Spirit: July 11, 2010
Isis was a gorgeous, shy wolf, uncertain of what to think of humans. She preferred to study people from afar and tended to get nervous when anyone approached closely. This was not surprising considering where she came from. Until she was rescued by W.O.L.F. in 2006, Isis lived her life on a chain at a breeder's facility in Wisconsin.
After the breeder passed away, W.O.L.F. was able to rescue Isis and seventeen of her companions. Because more females than males were rescued, Isis remained on her own until early 2008 when she was placed first with Mucqua, and then with Webster, two other animals from the same rescue. Isis and Webster adored one another and were often seen following each other around their enclosure. Being with Webster increased Isis's confidence, and soon she was arguing and playing through the fence with her neighbor, Kasota.
On May 2nd, 2010 a volunteer noticed Kasota behaving oddly and went into her enclosure to investigate. Kasota would not stop pacing the fence line she shared with Isis. Finding nothing wrong with Kasota or any of her companions, the volunteer turned her attention to the adjacent enclosure. She noticed that Isis, normally very active when people were around, was standing still, head down, breathing hard. When Isis did try to walk, her stride was labored and unstable. Isis was immediately caught up and rushed to VCA, where it became apparent that not only did she have numerous cancerous lumps in her abdomen, she was suffering from a severe infection.
Believing she was dying, the vet prescribed heavy doses of painkillers and antibiotics to help keep her comfortable until the decision was made to help her pass. To everyone's surprise and delight, Isis made an almost immediate turnaround and within a week was back to her old self. She was caught up twice daily to be pilled and have her infection checked.
At the beginning of July, the cancer began to grow quickly, causing Isis to suffer rapid weight loss and loss of mobility. On July 11th, she was in noticeable pain and could no longer stand up. Obviously, it was time for her to leave this world for the next, and she was assisted in passing that evening.