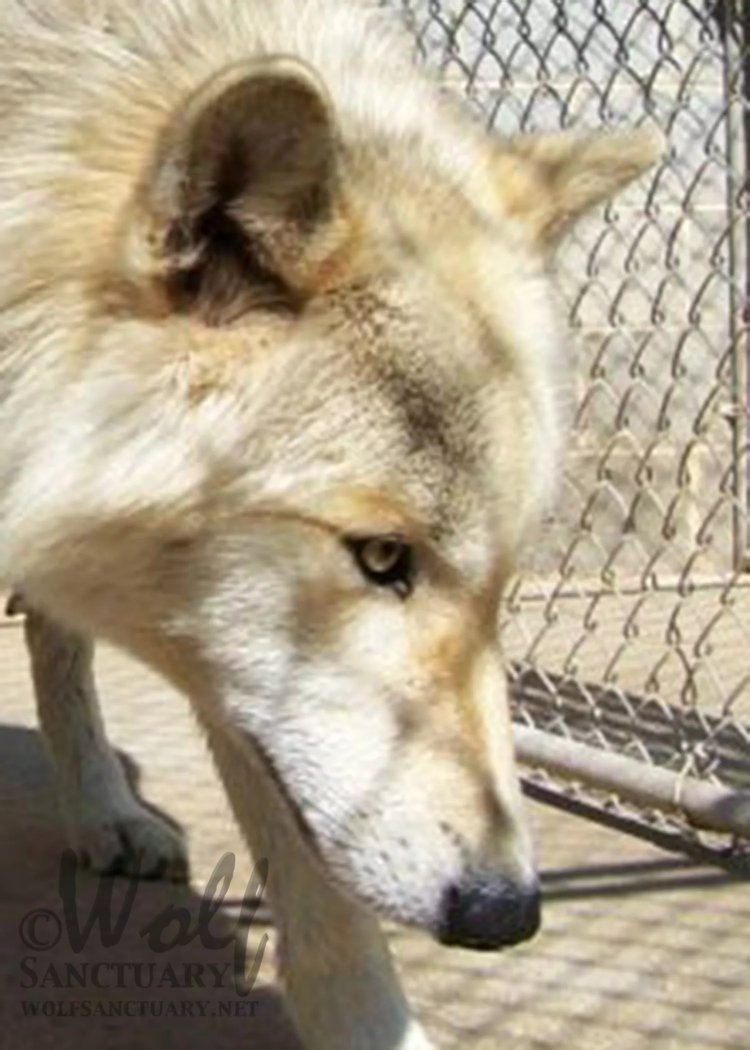 Male
Born: June 21, 2003
Rescued From: North Carolina
Given Sanctuary: May 26, 2008
Returned to Spirit: May 26, 2008
W.O.L.F. received a rescue alert about a free-ranging, unneutered male wolf in North Carolina. He had no name and was at a traditional shelter that was going to euthanize him. Fortunately, Full Moon Farms rescue stepped in. They planned to have him neutered and vaccinated there, then drive him to W.O.L.F. While catching him up to take to the vet, one of his teeth was inadvertently cracked by a catchpole. The director of the rescue called with the news, and we agreed the tooth needed to be pulled while he was under anesthesia. Not five minutes later, Full Moon Farms called again. There were complications. It appeared that the shelter had not checked this animal for anything. He was covered in parasites, both internally and externally. His immune system was significantly compromised. He never woke up from the anesthesia.
The news shook us to the core. We requested the animal be cremated and his cremains sent to W.O.L.F. for burial in our memorial gardens. Even if we had never known his physical form, his spirit could still find peace here. We couldn't bury an animal without a name, and the name Faelen, which means "little wolf" in Gaelic, was chosen for him.