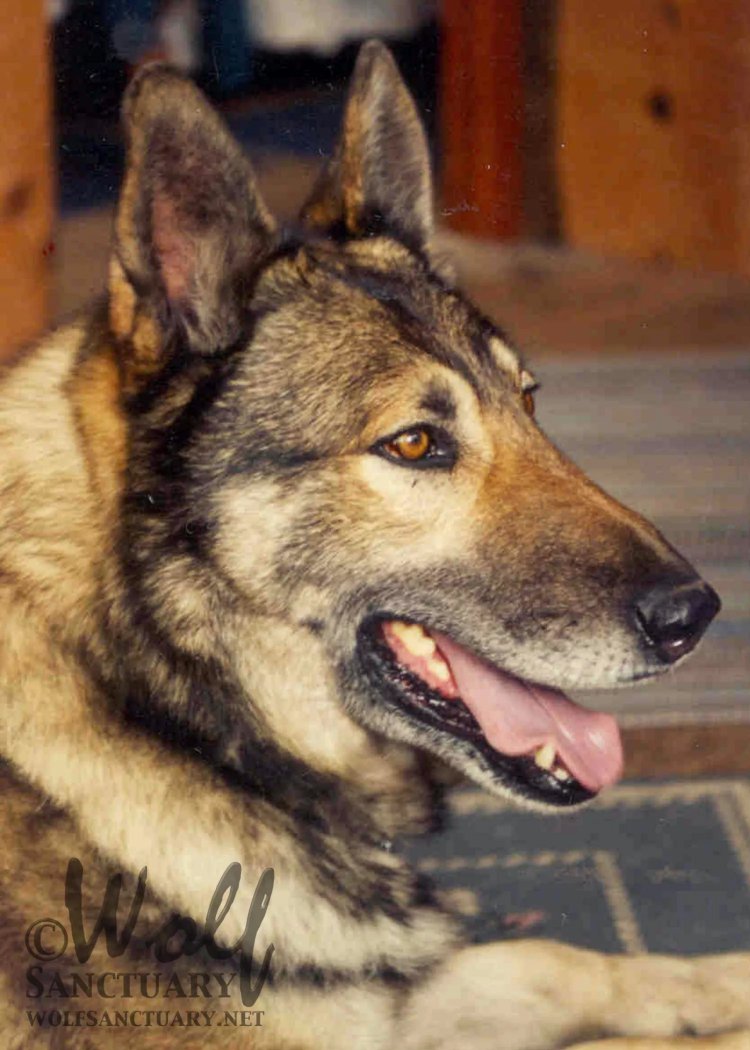 Male
Born: December 1985
Rescued From: Colorado
Given Sanctuary: March 18, 1995
Returned to Spirit: April 11, 1998
In December, 1995, W.O.L.F. received a call from a woman whose neighbor owned a wolf dog in a residential area of Longmont, Colorado. The animal was a nine-year-old male weighing 130 lbs. His owner was in the process of moving and believed that no one but he could manage Cody. He had no intention of taking Cody with him, however, and planned to have him euthanized.
It appeared that Cody had never been socialized with other animals. The neighbor wanted to take Cody in, but she had two Rottweilers who she had tried to introduce Cody to with less than acceptable results: Cody would be very friendly for about three minutes and then go straight for the jugular.
After meeting and talking with the owner, W.O.L.F. made arrangements to take Cody to the Sanctuary. Not wanting him to be companionless, we tried introductions with all of the available females. Cody started out playfully, but after a few minutes he would try to attack.
It was decided to keep Cody in an enclosure by himself. This did not end his attempts at playfulness, and throughout the rest of his life, he would join in the excitement of the animals playing just on the other side of his fence. Cody did better with direct contact with humans, and enjoyed getting belly scratches and going for walks.
Over time, Cody developed arthritis in his back legs and hips, and a tumor on his right front elbow. Following surgery on the tumor, Cody did well for several months and was seen bouncing around his enclosure and chasing birds. Then Cody's cancer reoccurred in a more invasive fashion. After several weeks of steroid and antibiotic treatment and a continued deterioration of his overall condition, the decision was made to let him move on, and he was euthanized in the company of his friends.