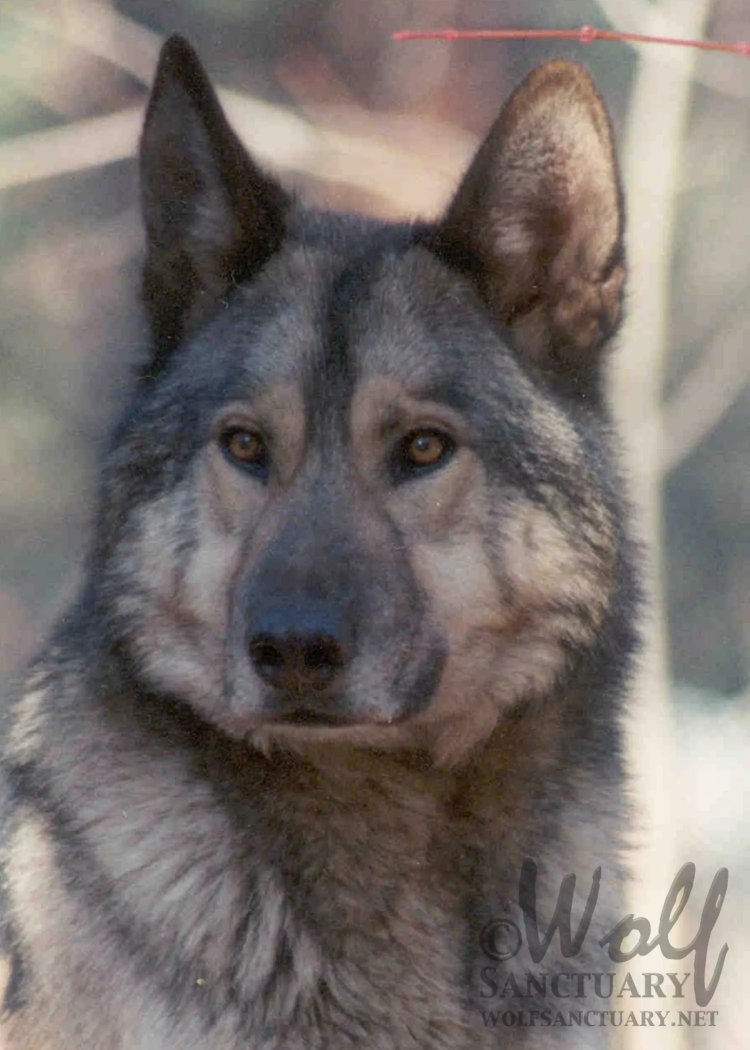 Male
Born: January 1998
Rescued From: Colorado
Given Sanctuary: July 13, 1998
Returned to Spirit: April 29, 2000
Cherokee came to W.O.L.F. in July of 1998. At the time he was approximately seven months old and had never been touched by a human. An unlicensed breeder, who had been ordered by the State of Colorado to surrender a large number of animals due to the conditions at her facility, surrendered this beautiful pup to W.O.L.F. Cherokee was placed in the isolation run and rid of the fleas that had accompanied him to the Sanctuary.
As time progressed and we were deciding where Cherokee would be placed permanently, it became very obvious just how terrified of humans he was. A few weeks later, Cherokee was moved into his permanent enclosure with Bear and Cheyenne. Bear loved puppies, so we knew that he would take this frightened little guy under his proverbial wing. Bear proved to be an excellent wolf dad, and Cheyenne also became attached to Cherokee. The bonding between the three animals was going well, to the point that Cherokee became Bear's shadow. Cherokee still remained extremely shy around humans, going so far as to hide under tree limbs in his enclosure. He became the focus of a tremendous amount of attention at the Sanctuary; every volunteer wanted to help this little guy become socialized. An enormous effort was put forth to make the connection. Eventually, Cherokee chose several humans that he allowed to touch him for very brief moments, and he would come and take treats from their hands.
In the spring of 2000 there was a forest fire close enough to the Sanctuary that all of the animals had to be evacuated. While the evacuation and initial return to the Sanctuary went well for all of the animals, Cherokee passed away from the stress of the evacuation approximately twenty-four hours after his return to W.O.L.F. Cherokee was only with us for a little over one-and-a-half years, but he was very loved and we believe happy in his time with us.