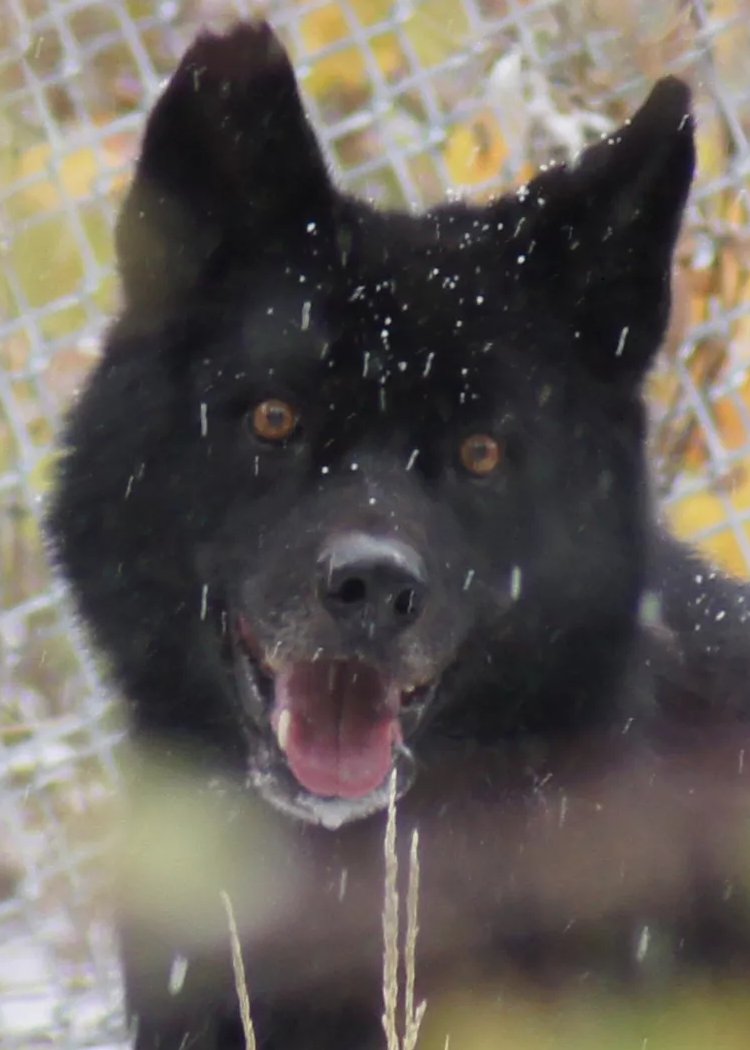 Male
Born: August 16, 1999
Rescued From: Wisconsin
Given Sanctuary: June 1, 2006
Returned to Spirit: March 24, 2013
Boots was one of eighteen wolf dogs rescued in 2006 from a horrendous backyard breeding operation in Wisconsin. The owner of the operation had died unexpectedly leaving the animals living on chains with no food or water. W.O.L.F. received a call from the Humane Society asking if we could take the animals, and the Wide Awake Rescue began. Unfortunately, even the rescue would turn out to be a horrible experience for the animals. We had been told that they would be transported in an air-conditioned trailer and that a vet tech would accompany them in the event of an emergency. Instead, the animals were packed into a horse trailer so tightly that not even water could be given to them.
Testing revealed that fifteen out of the eighteen animals saved, including Boots, were heart-worm positive. A multi-year treatment plan was developed and begun for these animals. Boots was paired with Lena, another wolf dog from the rescue, and although neither animal became totally comfortable with humans, they seemed to enjoy hanging out at the top of their large enclosure watching the world go by.
In October of 2008, Boots and Lena were finally able to come to the Sanctuary and were placed in a large enclosure together. With the added space, Boots became more reclusive but at the same time less stressed about humans. Over the years, he even began to trust a few lucky volunteers and wouldn't pace or run away when they entered the enclosure to do chores.
On the morning of March 24, 2013, Boots was discovered dead in his enclosure. Every one was in shock. Boots had been fine the day before! His body was taken to CSU for a full necropsy before cremation and it was determined that he passed of GDV, a common condition in large breeds that veterinarians, unfortunately, have no idea the causes or how to prevent it.